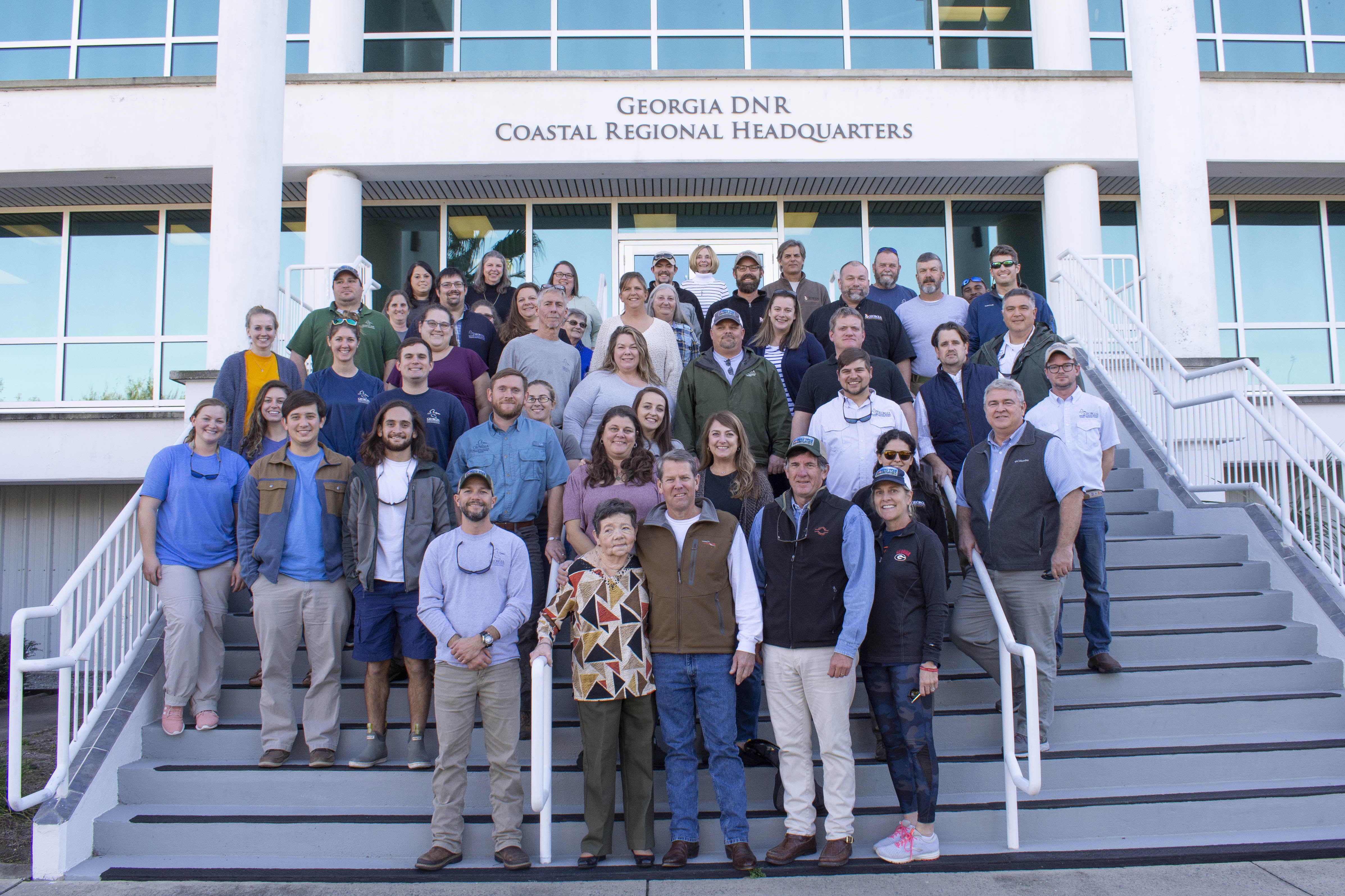 ---
Contacts

Office hours are Monday through Friday, 8 a.m. to 4:30 p.m., excluding state holidays.

Main Line: 912-264-7218

Marine Fisheries: 912-262-3125

Coastal Management: 912-262-3137

Administration: 912-262-3188

Public Affairs and Media Inquiries: 912-262-3140

Marine Education: 912-262-3126

Ranger Hotline: 800-241-4113

---

Job Postings

People who work for the Department of Natural Resources (DNR) are committed to fulfilling the agency's mission of managing and conserving the state's natural and cultural resources for future generations. If you are interested in pursuing a career as a Game Warden, Fisheries or Wildlife Biologist, Park Manager, Environmental Engineer or any other career in DNR, the Department of Natural Resources is the place for you.

Visit www.WeAreDNR.org for current job postings and more information.

We Are DNR: Coastal Resources Division

Watch the short video below to learn more about our division.



---
Mailing and Physical Address
Georgia Department of Natural Resources
Coastal Resources Division
One Conservation Way
Suite 300
Brunswick, GA  31520-8687
---
Submit Questions Online
Do you have a question or comment? Click here to send us a form e-mail
The Coastal Resources Division is housed on the DNR Coastal Regional Headquarters campus at the base of the Sidney Lanier Bridge in Brunswick, Georgia. Click here for a printable map and directions to the DNR Coastal Regional Headquarters.
---
CRD Fact Sheet
Click here to download the 2023 Coastal Resources Division fact sheet.
---
Want to Receive Updates?
If you would like to receive news releases and public notices from the Coastal Resources Division, you can sign up for our e-mailing list by clicking here.