Free Online Boater Safety Course
The BoatUS Foundation offers a free online boater safety course approved by the Georgia Department of Natural Resources.This four to eight hour, self-paced course is available at www.BoatUS.org/Georgia or by clicking here.
You can also learn more about in-person boater safety courses by visiting DNR's Law Enforcement Divison's website by clicking here. 
---
Tide Chart
Click here to download a PDF of the 2023 tide chart, free from the Coastal Resources Division.
---
GoOutdoorsGeorgia.com
The Go Outdoors Georgia website is a one-stop location to obtain fishing and hunting licenses / permits (including no cost Harvest Records, HIP and SIP Permits), register, renew, and manage your boat / watercraft registrations, apply for quota hunts, Register for safety education courses, and more!
Click here to go to the GoOutdoorsGeorgia website.
---
Boating Access
Georgia's coastal creeks and rivers consist primarily of mud and sand bottoms. With the current velocities produced by daily tides ranging from 6 to 9 feet, this type of substrate often gives way to erosion creating a steep drop-off at the foot of many boat ramps.  In addition, many people use their boat engines to push or load their boats onto their trailer. During low tide, such boat loading practices often accelerate erosion at the foot of boat ramps. Therefore, boaters should take caution when launching boats during low tide periods to be sure that the ramp surface extends our far enough to safely back trailers.
Click here to learn more about the boat access ramps across the Georgia coast
---
Overnight Anchoring
Gov. Brian Kemp signed House Bill 833 into law on June 29, 2020. The law took effect July 1, 2020. Please click the link below to learn more about the new law.
Click here to learn more about liveaboards
---
Sunken Vessels
On the state's tidal water bottoms, 130 abandoned or derelict vessels have been identified as non-historic wrecks (vessels that have no significant historical value). These vessels include shrimp boats, abandoned recreational vessels, barges, and cranes. Recently, DNR's Coastal Resources Division began the task of locating, documenting, and cataloging these non-historic wrecks with GIS. 
Click here to learn more about the sunken vessels project
---

Clean Vessel Act Pumpout Grants and Pumpout Map Locations 
The Clean Vessel Act (CVA) of 1992 was signed into law to reduce pollution from vessel sewage discharges, prohibiting the discharge of raw sewage into fresh water or within coastal salt-water limits. The act established a federal grant program administered by the U.S. Fish and Wildlife Service, which to date has awarded nearly $150 million for states to install thousands of sewage pumpout stations.
Click here to find a pumpout facility or to learn more about these grants.
---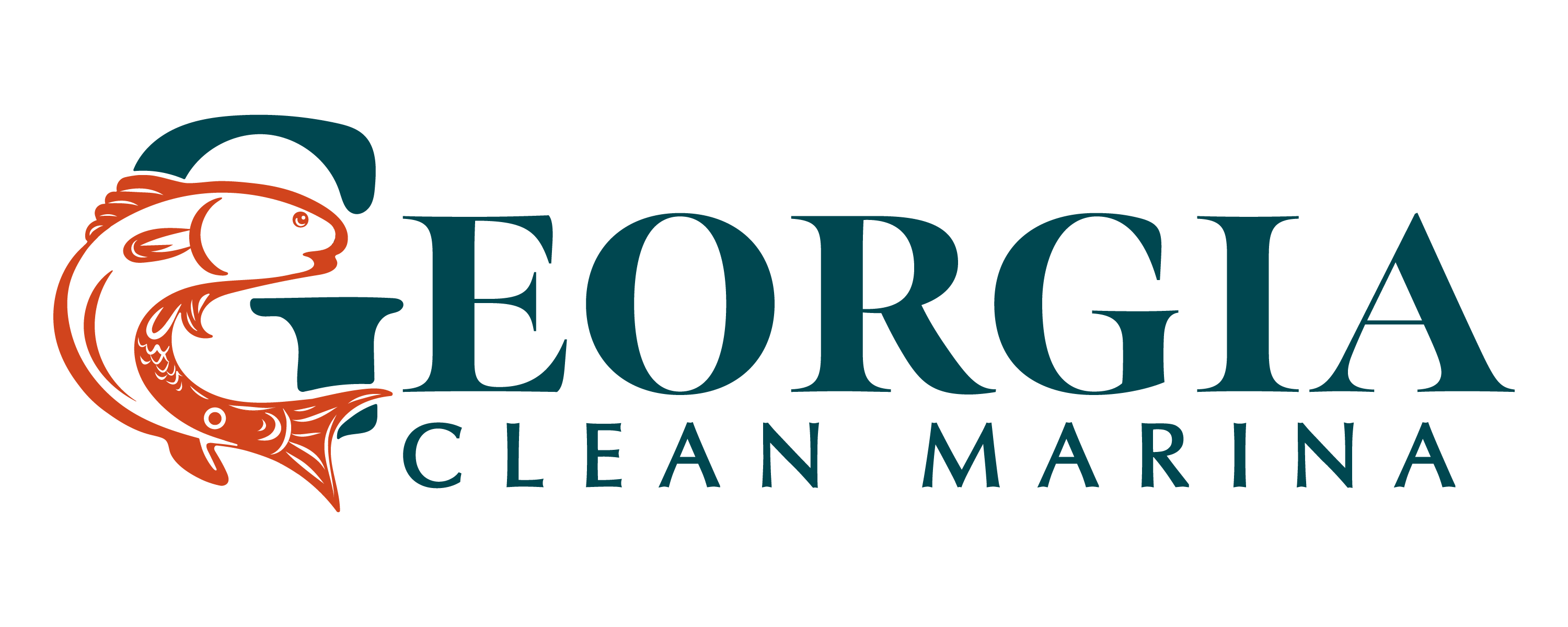 Georgia Clean Marina Program
The Georgia Clean Marina Program is a voluntary certification program allowing coastal Georgia marinas the opportunity to demonstrate their environmental stewardship through implementation of Clean Marina Best Management Practices. Certified marinas will be eligible to fly the Clean Marina flag and use the logo in their advertising and promotional materials, signaling to potential clients their commitment to protecting coastal waterways.  
Click here to learn more about the Georgia Clean Marina Program.
---