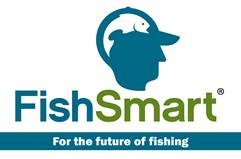 Georgia Anglers: FishSmart for the future of fishing!
The Georgia Department of Natural Resources (GADNR) is participating in the FishSmart Red Snapper Conservation Project.  In partnership with Yamaha and FishSmart, GADNR is supplying FREE descending devices to offshore anglers.  This collaborative project with FishSmart (a program of the sportfishing industry, anglers and fisheries managers) encourages anglers to use a science-based, proactive approach to protect the future of fishing.  By using "Best Practices" such as descending devices for deep water fish offshore, the mortality rates of released fish can be reduced while enhancing the fishing experience.  Participating anglers will be asked to complete a short web-based survey to estimate the number of fish they release, as well as their techniques and experiences using Best Practices and descending devices. Nearly 350 million fish are caught each year by recreational anglers in the South Atlantic, and of those, approximately 60 percent are released. More than two million fish could be saved each year if anglers increased the survival of even 1% of these released fish.  For more information about the FishSmart initiatives click here.
Offshore FishSmart Initiative
Anglers fishing offshore can receive two types of FREE descending devices by contacting Kathy Knowlton at 912-262-3122 or kathy.knowlton@dnr.ga.gov.  When quickly brought to the surface, saltwater fish caught in deep water may suffer from "barotrauma," a buildup of swim bladder gases that makes it difficult for them to swim back down.  Signs of barotrauma can include: bulging eyes ("pop eye"), stomach protruding from the mouth, or a bloated midsection.  The devices rapidly descend fish, and release at the depth at which they were caught, rather than at the surface.  Releasing them at depth has the potential to significantly improve survival. Click here to download the deep water release Best Practices with information on handling and releasing fish.  To view more information on each of the two types of descending devices available to anglers, please click on the links below:
SeaQualizer Descending Device           Shelton Fish Descender
Additionally, fishermen can take advantage of a new Best Fishing Practices online tutorial by clicking here or scroll the bottom of this page. The tutorial is specifically designed for fishermen that bottom fish for snapper grouper species. Developed by the South Carolina Wildlife Federation with guidance from the South Atlantic Fishery Management Council, it is easy to use and addresses issues of hook injury, handling, descending device use, predation after release and barotrauma.
In January 2018 Captain Warren Hupman (Fishmaster Charters) and Dawn Franco (GADNR) went offshore to capture underwater footage of how various descending devices work. Watch the video below which demonstrates releases using the Captain Roy's Fish Saver Device, SeaQualizer, and the Blacktip Catch and Release Recompression Tool.
Below is a video showing a red grouper recovering from barotrauma and being released at 200ft by a SeaQualizer descending device.  This video was created by Brendan Runde, a graduate research assistant at North Carolina State University.
To learn more about why offshore anglers should consider using descending devices, go to www.fishsmart.org, click "Links & Videos" and select "Recompression devices: helping anglers fish smarter" video.
The South Atlantic project is coordinated through the FishAmerica Foundation and in collaboration with the following: Yamaha Marine, American Sportfishing Association, GADNR Coastal Resources Division, Florida Fish and Wildlife Conservation Commission, Gray's Reef Marine Sanctuary Foundation, NOAA Fisheries, North Carolina Marine Fisheries, Recreational Boating & Fishing Foundation, South Atlantic Fishery Management Council, and South Carolina Department of Natural Resources.
FishSmart was created by anglers, sportfishing companies, and fisheries managers to make fishing better for tomorrow through actions taken today. To learn more about FishSmart, click here.
Tutorial: Best Fishing Practices for Red Snapper and other offshore bottom fish