Eggs at the grocery store. The charger for your phone. Sunscreen at the beach. We all forget things sometimes, including your Georgia Saltwater Information Program (SIP) permit. But CRD wants to help you remember!
This free permit is required to fish Georgia's salt waters, along with your Georgia Fishing License and must be renewed annually (it expires 365 days from the date it was obtained), even if you have a fishing license that is valid for more than one year. 
The SIP Permit is necessary for CRD data collectors to estimate the amount of fishing effort occurring on the coast. Since Georgia's fishing license covers both freshwater and saltwater fishing, the SIP Permit helps identify individuals who saltwater fish in Georgia so they can be included in surveys used to make fishery management decisions.
---
---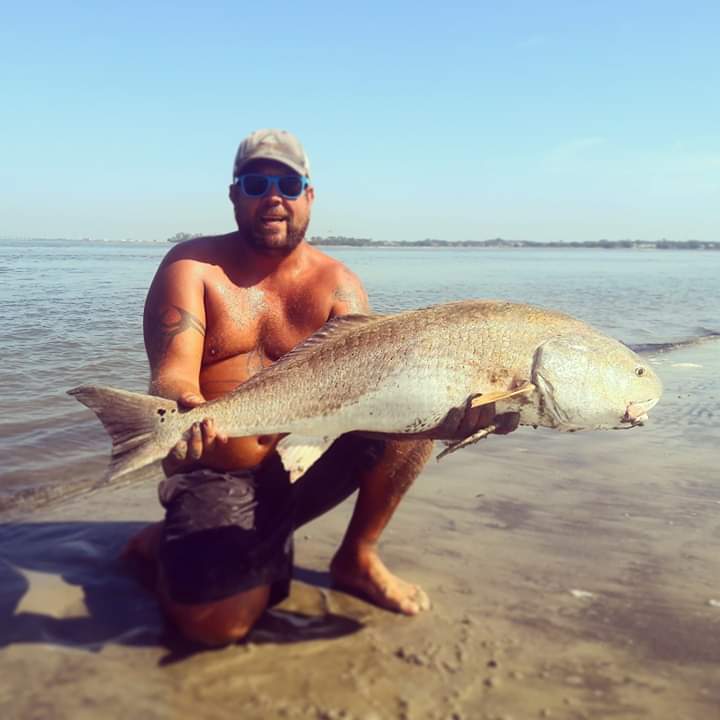 To help keep the SIP on your mind, we're giving away free coozies to the first 200 people who upload of a photo of themselves saltwater fishing in Georgia. By submitting a photo, you agree to allow the Coastal Resources Division to use that photo in educational and promotion materials pertaining to our mission.
Once the coozies are gone, one lucky winner will be chosen by a random drawing to receive a "Go Fish" hat, "Go Fish" reusable shopping bag, Coastal Resources Division engraved filet knife, and other goodies.
So remember: Don't Skip the SIP! Now what are you waiting for? Upload your favorite fishing photo and get your free "Don't Skip the SIP" coozie now!
---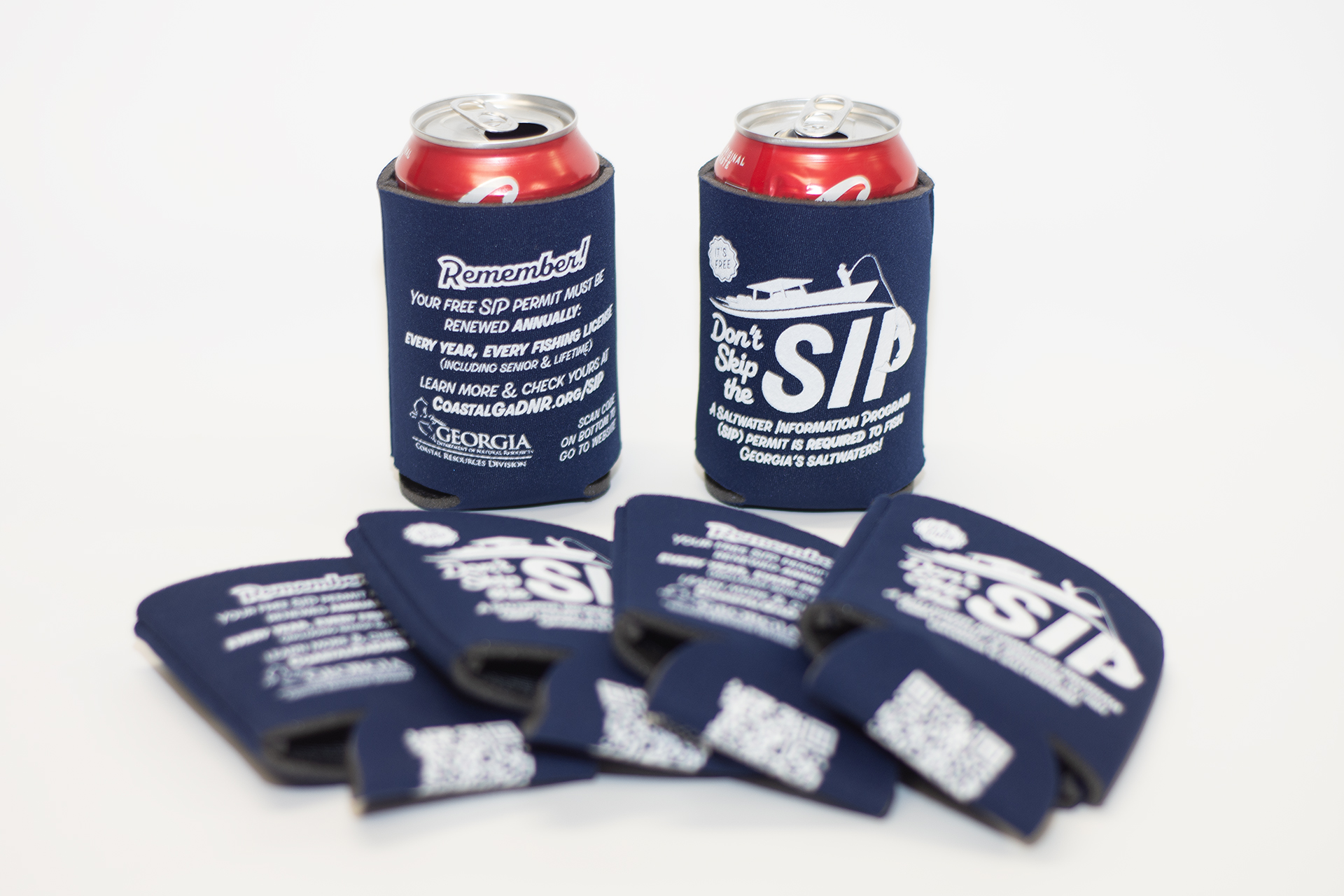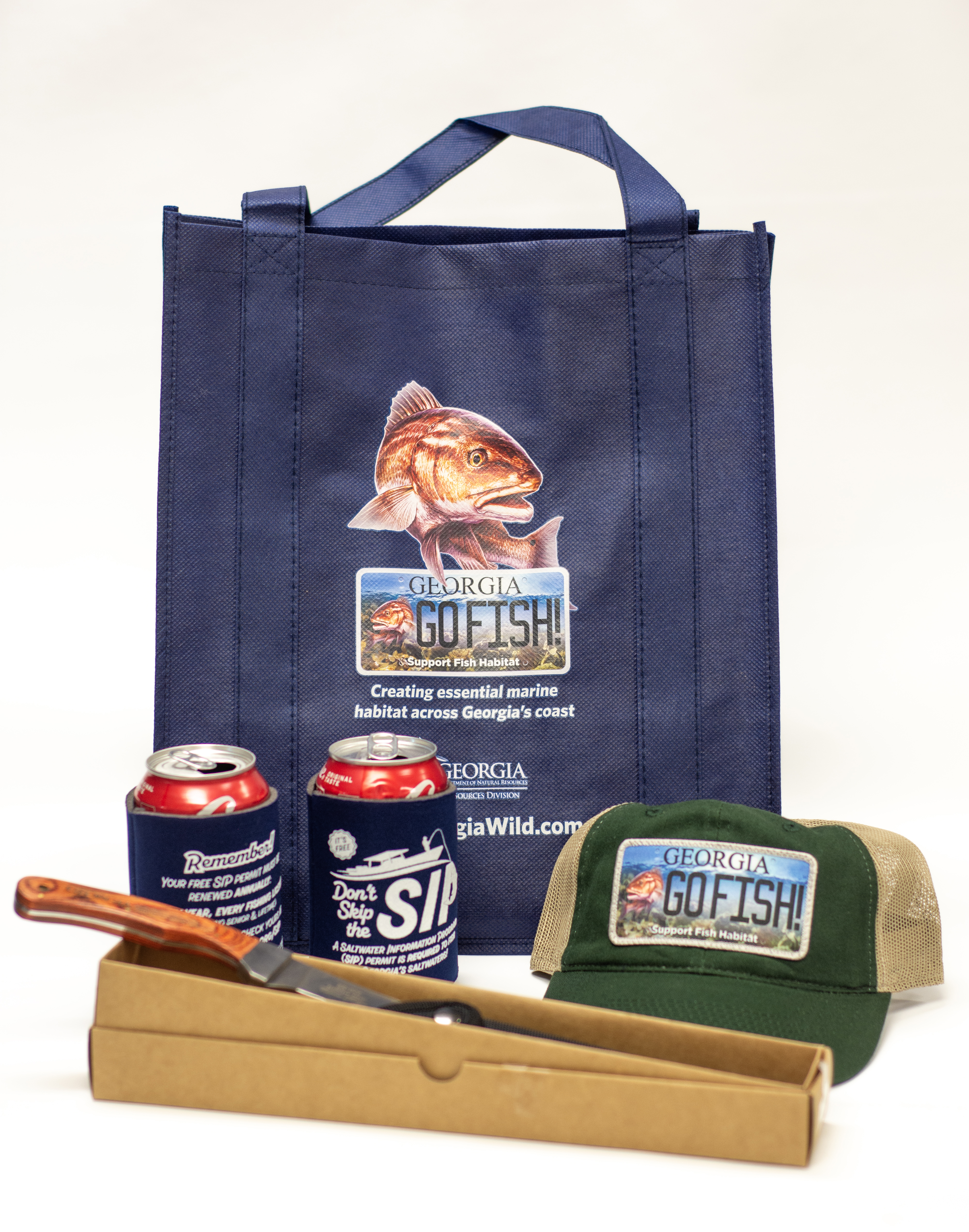 ---
By submitting these images, you agree that the Georgia Department of Natural Resources can use these photos for noncommercial purposes in perpetuity. Photos should not be severely edited or color corrected (i.e. Instagram filters, extreme saturation). Images should be high-resolution JPEG format. We cannot guarantee you will receive photo credit. Photos should be free of watermarks. You must own the rights to the photos you submit. Limit one coozie per entrant. If you have problems uploading your photos, email them to tyler.jones@dnr.ga.gov and please include your mailing address so we can send you your coozie! You'll know they are successfully loaded when you see them listed below the upload button with a "remove" icon. Be sure to include your full street address (Number, Street, City, ZIP code) in the address block. Required Fields *
---
Please give your photos a moment to load before clicking "Submit."

When successfully loaded, you will see them listed below, like this:

---