Men's Current Atlantic Spadefish Record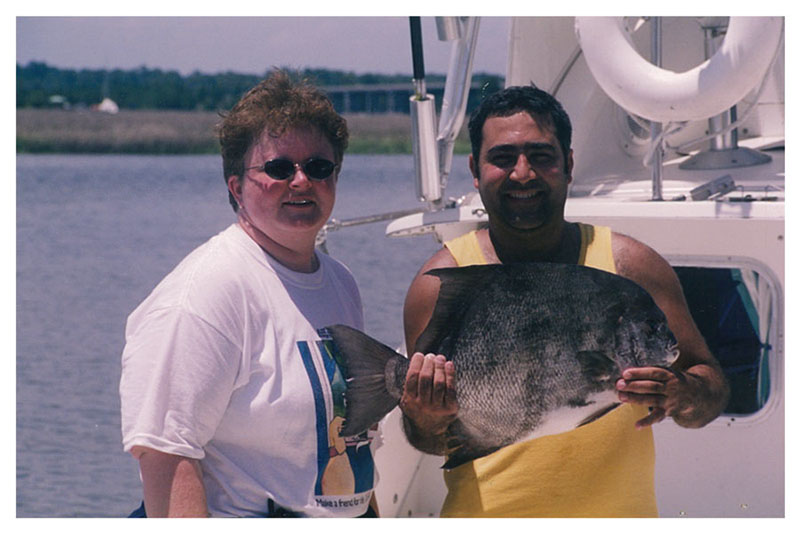 Name of Angler: Shahran Zare
Hometown: Marietta, Ga. 
Weight: 13 lb. 2.08 oz.
Total Length: 26.75 inches
Date of Catch: July 8, 2004
Bait or Lure Used: Artificial crab
Type of Fishing: Bottom Fishing
Location of Catch: Artificial Reef KC
Name of Boat: Obsession (Capt. Ken Kennickell)
Name of Weigh Station: Turner's Creek Seafood, Savannah, Ga. (Certified scales)
Disposition: Current record
Click here to download the original application.
---
Women's Current Atlantic Spadefish Record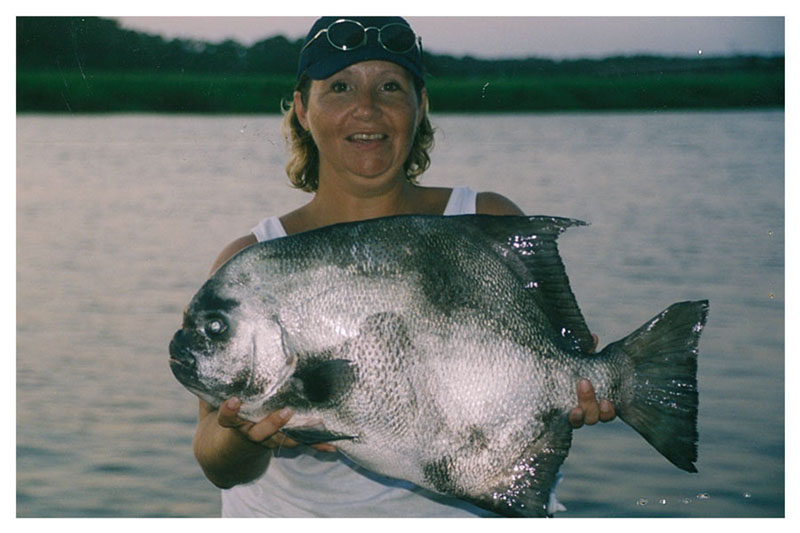 Name of Angler: Deidra Helmey Jeffcoat
Hometown: Savannah, Ga. 
Weight: 11 lb. 5 oz.
Total Length: 24.5 inches
Date of Catch: August 23, 2003
Bait or Lure Used: Squid
Type of Fishing: Casting
Location of Catch: Artificial Reef L
Name of Boat: Obsession (Capt. Marion H. Kennickell III)
Name of Weigh Station: Publix Store No. 0456, Savannah, Ga. (Certified scales)
Disposition: Current record