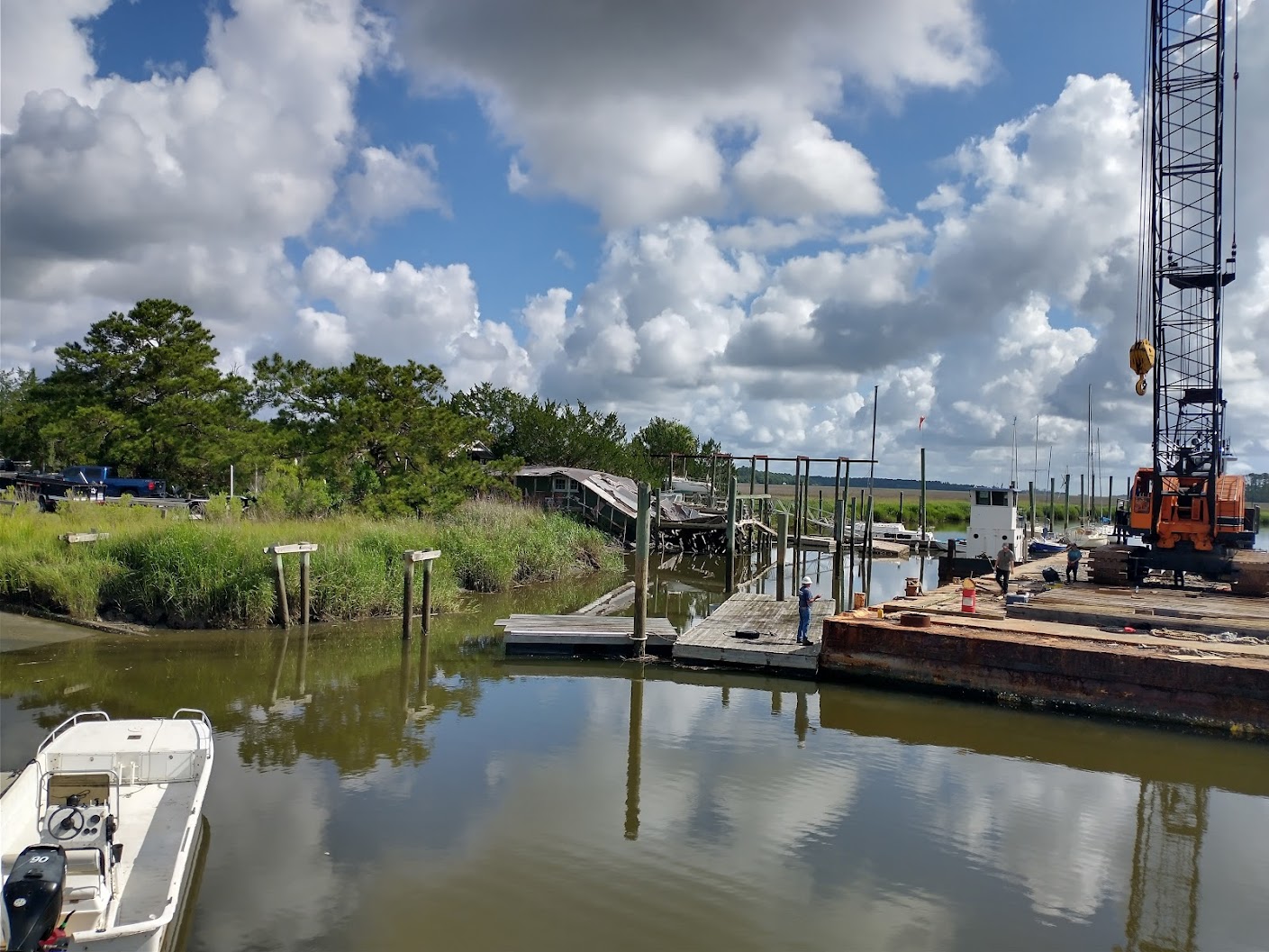 Brunswick, Ga.
The Blue-N-Hall public courtesy dock on the North River in McIntosh County near Darien will undergo repairs Tuesday, June 7, 2022, until approximately Saturday, June 11, 2022, and temporary closures to the adjacent boat ramp may be necessary during the repair period.
The Coastal Resources Division of the Georgia Department of Natural Resources is replacing the fixed and floating docks and associated pilings. The docks were damaged during Hurricane Irma in 2017. 
For more information about the repairs, please visit the case-sensitive link https://bit.ly/3NVZ783. 
For a list of other accessible boat ramps, please visit CoastalGaDNR.org/AllBoatRamps.