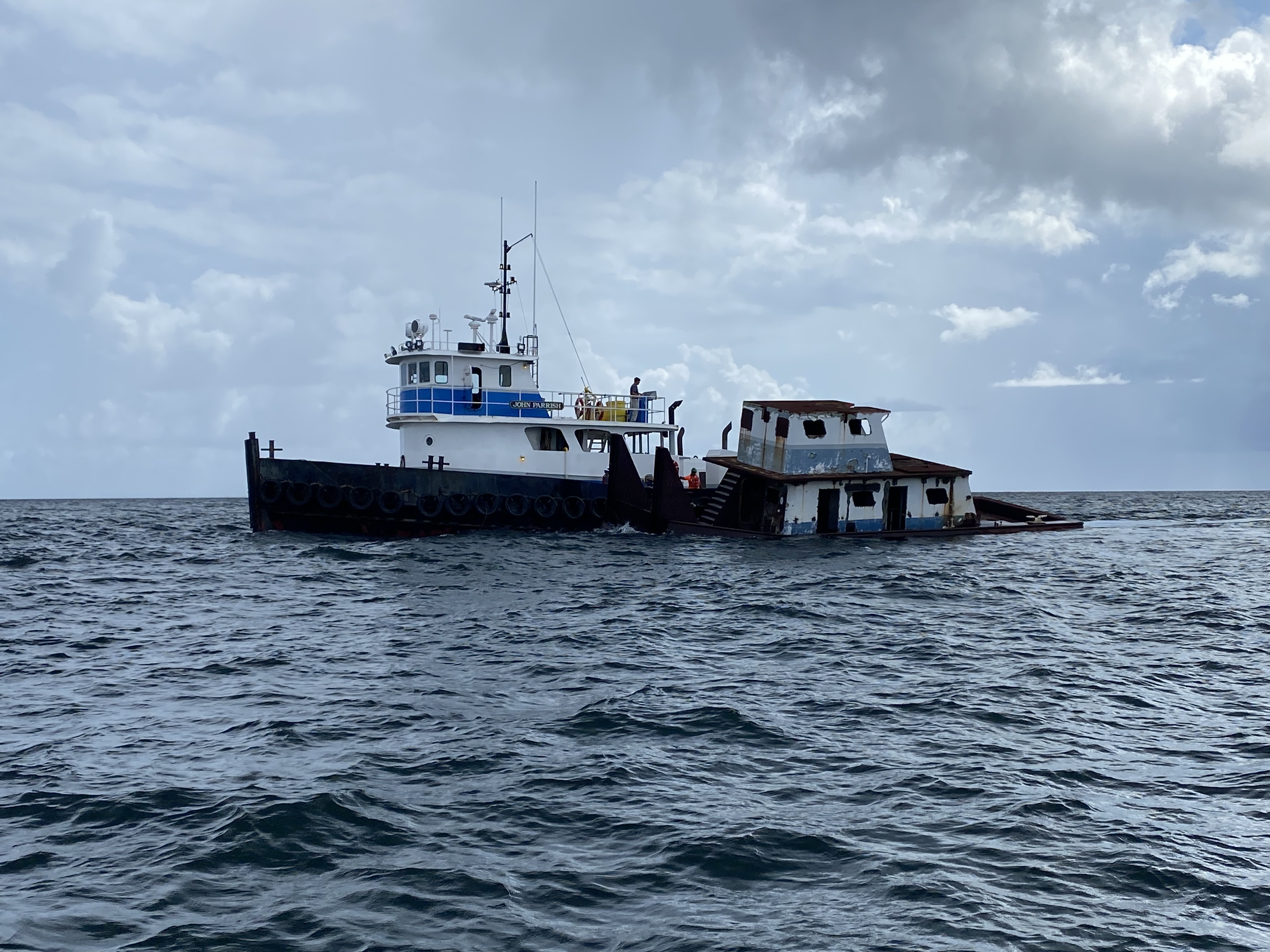 Brunswick, Ga.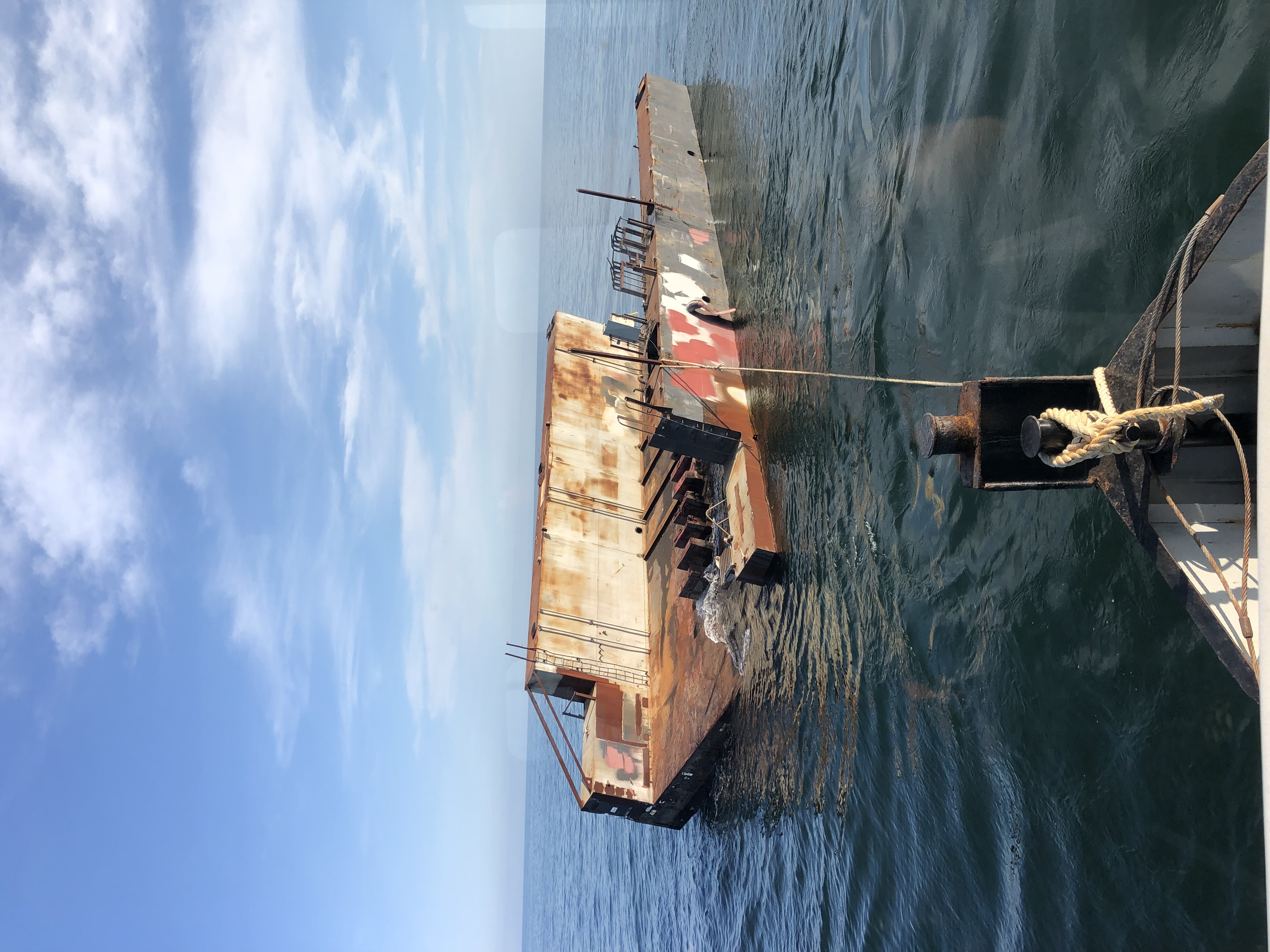 Anglers and SCUBA divers now have three new fishing and recreation opportunities at Georgia offshore reefs.
The Department of Natural Resources' Coastal Resources Division (CRD) recently sank three more vessels at artificial reefs off St. Catherines and Ossabaw islands as part of a partnership between CRD, the Coastal Conservation Association (CCA) of Georgia and Biblia Inc., a contractor who sank the vessels.
"The addition of a tugboat, a barge and a dry dock to three different reefs will provide essential fish habitat and more recreational opportunities for the residents and visitors of Georgia," said Cameron Brinton, a marine biologist with CRD's Habitat Enhancement and Rehabilitation Unit. "In just a few months, natural corals, sponges and other sea life will inhabit these structures. Although the additions are artificial objects, the marine life that will flourish there is completely natural."
The additions were made possible in part by a donation of $9,000 from CCA, which covered about 12 percent of the project's $73,500 total cost. The remaining costs were covered by the sale of Georgia fishing licenses.
The structures were placed at the following locations:
Reef DUA: 80-foot drydock 7 nautical miles east of Ossabaw Island in 47 feet of water at coordinates 31° 46.087N, 80° 52.644W.

Reef KC: 53-foot tugboat 9 nautical miles east of Ossabaw Island in 52 feet of water at coordinates 31° 49.566'N, 80° 46.870'W.

Reef CAT: 110-foot steel barge 7 nautical miles of St. Catherines Island in 47 feet of water at coordinates 31° 39.131'N, 80° 57.418'W.
The public can support the habitat enhancement both inshore and offshore by purchasing a "Support Marine Habitat" specialty license plate at their local county tag office. To learn more, visit www.CoastalGaDNR.org/LicensePlate.