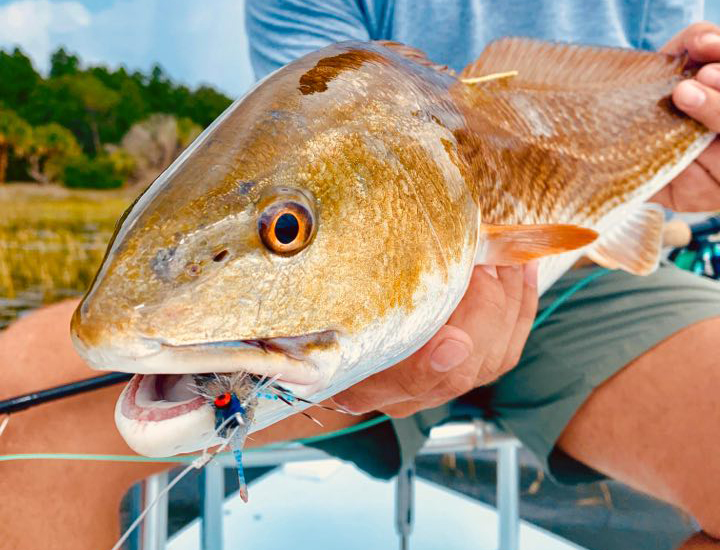 Brunswick, Ga.
A proposal to amend the recreational fishing regulations for Red Drum (Sciaenops ocellatus) has been postponed pending a thorough review of public comments by the Georgia Department of Natural Resources (DNR), the agency announced today.
DNR's Coastal Resources Division, which manages the state's saltwater fisheries, received more than 1,300 public comments regarding its proposal to reduce the daily creel limit from five Red Drum to three, establish a new vessel limit of nine, and prohibit for-hire guides and mates from retaining any Red Drum during a chartered fishing trip. Currently, the daily limit is five Red Drum and there are no restrictions on fish caught per vessel or on guides or mates from retaining fish.
"It behooves the Division to spend extra time to understand this number of comments before bringing the final recommendations before you," CRD Director Doug Haymans said in a memorandum to the Board of Natural Resources, which has statutory authority to adopt or reject the proposed regulation change. "At the moment, we see 75 percent support for all three measures, but we feel it important to check for duplicate responses if possible and examine opposing comments, as we have noted many in opposition sought a more restrictive limit."
The Board of Natural Resources was briefed on the proposed change at its Aug. 23 meeting, and a public comment period was open from Aug. 24-Oct. 6. During that period, CRD received 952 public comments via an Internet survey, 116 via U.S. Postal Service, 71 at in-person meetings, and seven emails. The Division also received 163 form letters.
"By far, these represent the largest amount of public involvement of any CRD proposed rule change to date," Haymans said.
CRD held public hearings on the proposed rule change in September in Savannah and Brunswick. The Board of Natural Resources was originally slated to consider the rule change at its Oct. 25 meeting in Richmond Hill, but with the postponement, no action regarding the proposal will take place at that meeting. Any future consideration of the rule change by the Board of Natural Resources will be announced on CRD's website at CoastalGaDNR.org.
Anyone seeking more information about the proposed rule change can visit CoastalGaDNR.org/RedDrumPublicHearings to view CRD presentations about the proposal, as well as a recording of the Sept. 22 Brunswick public hearing.
Members of the media who have questions may contact CRD's public information officer, Tyler Jones, at tyler.jones@dnr.ga.gov or 912-262-3140.