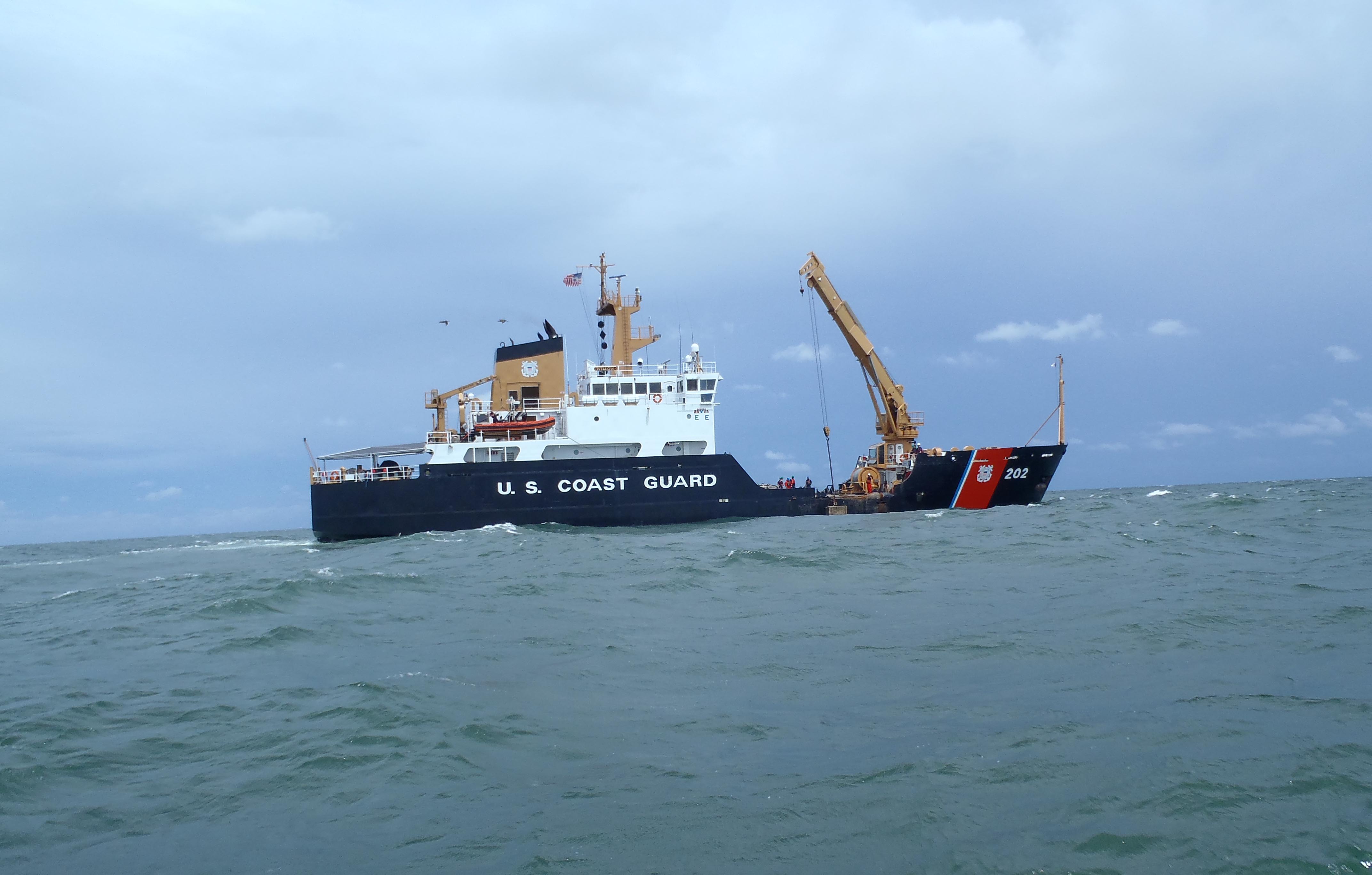 Brunswick, Ga.
The Coastal Resources Division (CRD) of the Georgia Department of Natural Resources on June 12, 2019, deployed 800 cubic feet of donated concrete sinkers as an enhancement to artificial beach reef BSF. The BSF reef is located four nautical miles southeast of Little Tybee Island, Ga. This is the second deployment of materials at BSF Reef in partnership with the U.S. Coast Guard.
The donated concrete sinkers were formerly used to moor navigational buoys and were donated at the end of their lifespan to Georgia's Artificial Reef Program. The buoy tender CGC Willow deployed the concrete materials in 29 feet of water grouped in line between 31˚ 54.103' latitude, -80˚ 50.071' longitude and 31˚ 54.152' latitude, -80˚ 50.135' longitude, in the northwest quadrant of the reef.          
The concrete materials will provide a stable surface in an environment characterized by strong currents and wave action. Materials will be quickly colonized by barnacles, soft corals and sponges. These organisms will provide the basis of a food web that will attract saltwater gamefish such as sheepshead, black sea bass and king mackerel, as well as numerous other species that use the reef as foraging and refuge habitat.  CRD staff will monitor the site using side scan sonar to document the structural integrity of the materials, and will also use scuba surveys to document the fish and invertebrate abundance and diversity.
Media Contact – Tyler Jones, tyler.jones@dnr.ga.gov