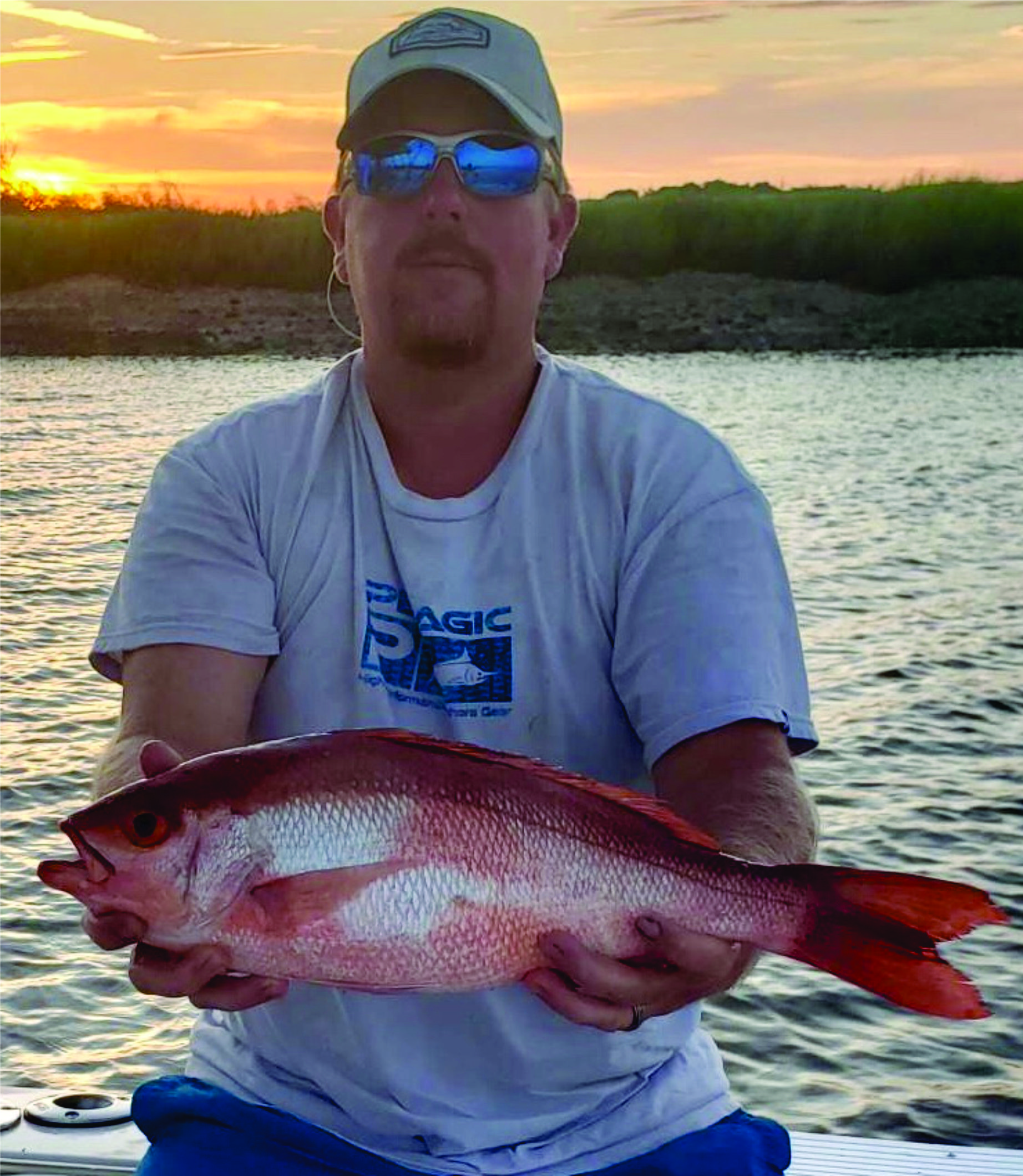 The Coastal Resources Division/Georgia Department of Natural Resources has announced a new men's record for vermilion snapper, Rhomboplites aurorubens, landed in Georgia by Scott Funderburk of Guyton, GA.
On August 18, 2018, Funderburk caught the vermilion snapper while bottom fishing the Savannah Snapper Banks - five nautical miles east of Navy Tower R6. Hoping the fish would establish a men's state record, he brought it to the Sapelo Saltwater Fishing Club weighmaster's house where it weighed 3-pounds, 11-ounces on a certified scale.
Funderburk will receive a certificate acknowledging his record catch, which establishes the first men's record for the species in the Georgia Saltwater Gamefish Records. His record catch will be added to the list published at CoastalGaDNR.org/RecreationalFishing and will be included in the 2019 Georgia Sport Fishing Regulations.
The current list of men's and women's saltwater fish records is available at CoastalGaDNR.org/RecreationalFishing along with information on how to submit a fish for addition to the Georgia Saltwater Gamefish Records.  In addition to an accurate weight, it's important to provide several color photographs of the fish along with the application.  There are also minimum weights for several species.
Anglers wishing to enter a fish for a new state record must have the fish weighed on a Georgia Department of Agriculture certified scale in the presence of at least one witness.  Certified scales can be found at local seafood markets, grocery stores and agricultural supply stores.  During business hours, anglers can have their catch weighed at the Coastal Regional Headquarters in Brunswick.