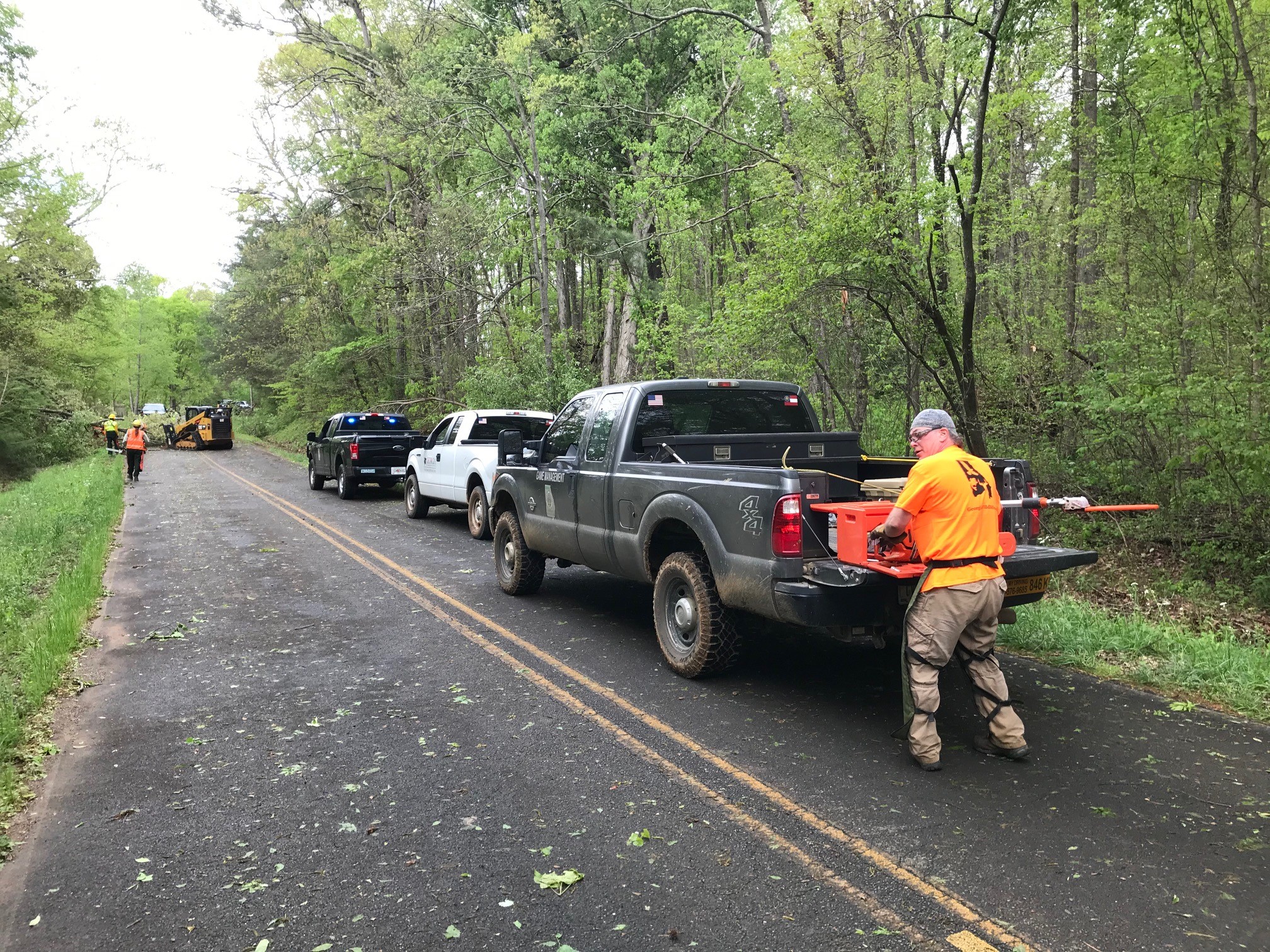 SOCIAL CIRCLE, Ga.
During the morning hours of April 13, a severe weather event contributed to significant damage across the state of Georgia, including reports of tornadoes, downed trees and power lines, and destruction to homes.
Georgia Department of Natural Resources Commissioner Mark Williams mobilized an incident command team to support response efforts. Nine teams consisting of more than 60 staff have been strategically deployed throughout the state. Crews on the ground are working to remove debris, assist local and state law enforcement officials, and execute search and rescue missions.
Several wildlife management areas, state parks, public fishing areas and boat ramps have sustained minor damages, including loss of power. Some of these areas have been temporarily closed for the safety of visitors and staff. Electricity is expected to be restored by Monday evening, and repair work will continue until all areas are safe to re-open.
Before making plans to visit, DNR advises referencing each Division's closures page on their individual websites. Find links to each Division's website at www.gadnr.org.
Media inquiries:
Lacey Creech (404-673-0776 / Lacey.Creech@dnr.ga.gov)
Josh Hildebrandt (404-313-3465 / josh.hildebrandt@dnr.ga.gov).