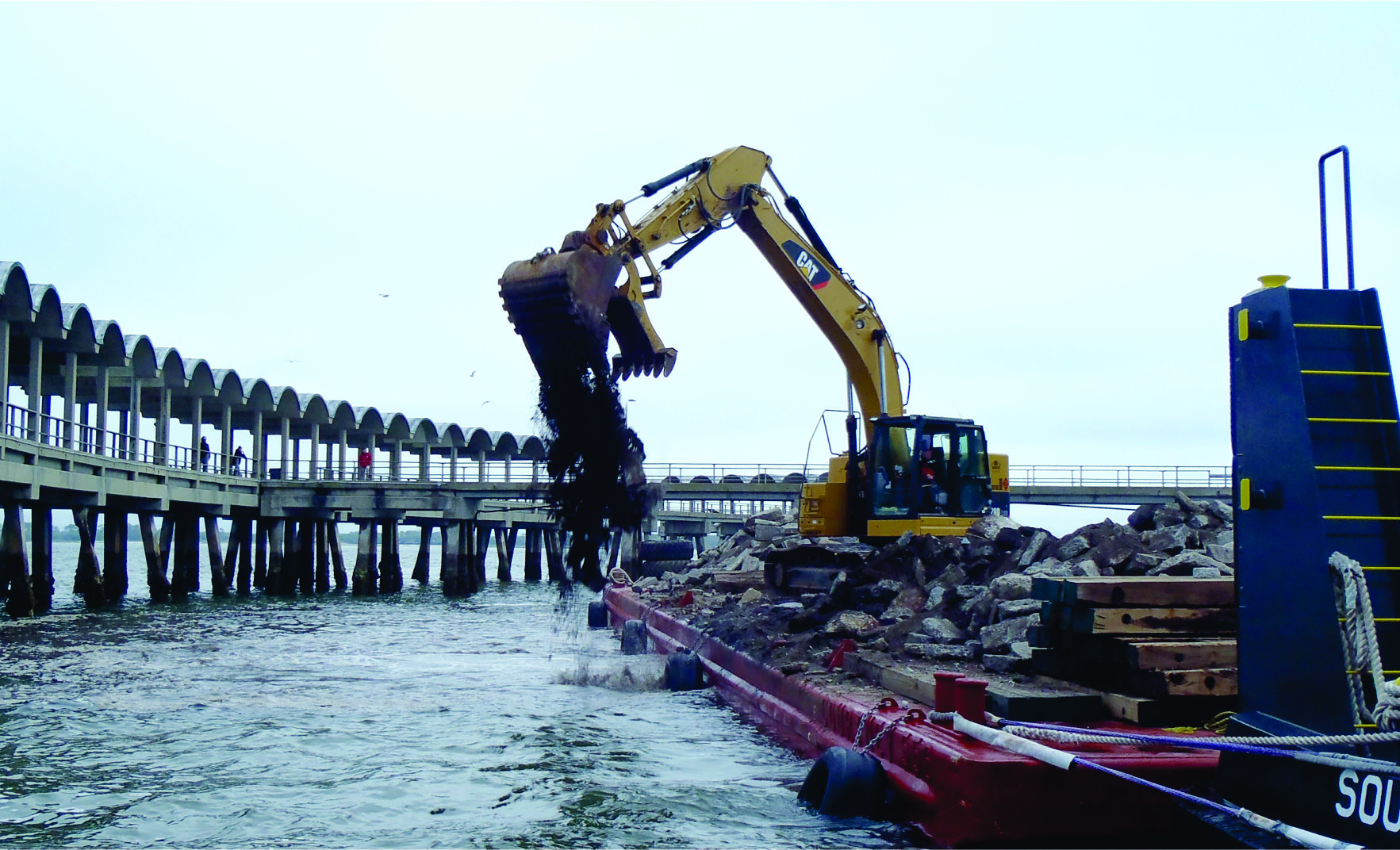 The Georgia Department of Natural Resources recently coordinated a materials enhancement at Glynn County's Jekyll Island Pier Inshore Artificial Reef. The enhancement was conducted behind the west arm of the pier using concrete rubble donated by the City of Brunswick (31°07.023'N / 81°25.106'W). Deployment funding was provided by 2017 Enhanced Fishing License Revenue and Federal Aid in Sport Fish Restoration.
The Jekyll Island Pier Inshore Artificial Reef is one of a series of 15 inshore manmade fish habitats along the Georgia coast. The reef is located in St. Simons Sound, Atlantic Intracoastal Waterway River Mile 680, at the Jekyll Island Pier. This subtidal reef is accessible by land and provides excellent year-round fishing opportunities for coastal residents and tourists. The Jekyll Island Pier site is centrally located for Brunswick, Jekyll, and St. Simons anglers.
In 1984, a 0.6-acre area along the northwest shoreline of Jekyll Island was designated to create fish habitat. In the past, concrete bridge railings and rubble have been deployed at the site. These materials have sustained structural longevity as well as provided Essential Fish Habitat (EFH) and angling opportunities. The materials are subtidal and remain stable without any signs of settling. New materials deployed at this site will become colonized with barnacles, oysters, and other marine life creating shelter and feeding opportunities for small invertebrates and fishes that attract sheepshead, spotted seatrout, and red drum which are popular with recreational anglers.  
For technical information on the Jekyll Island Pier Project, contact January Murray at GA DNR/Coastal Resources - 912-262-3126; email – january.murray@gadnr.org