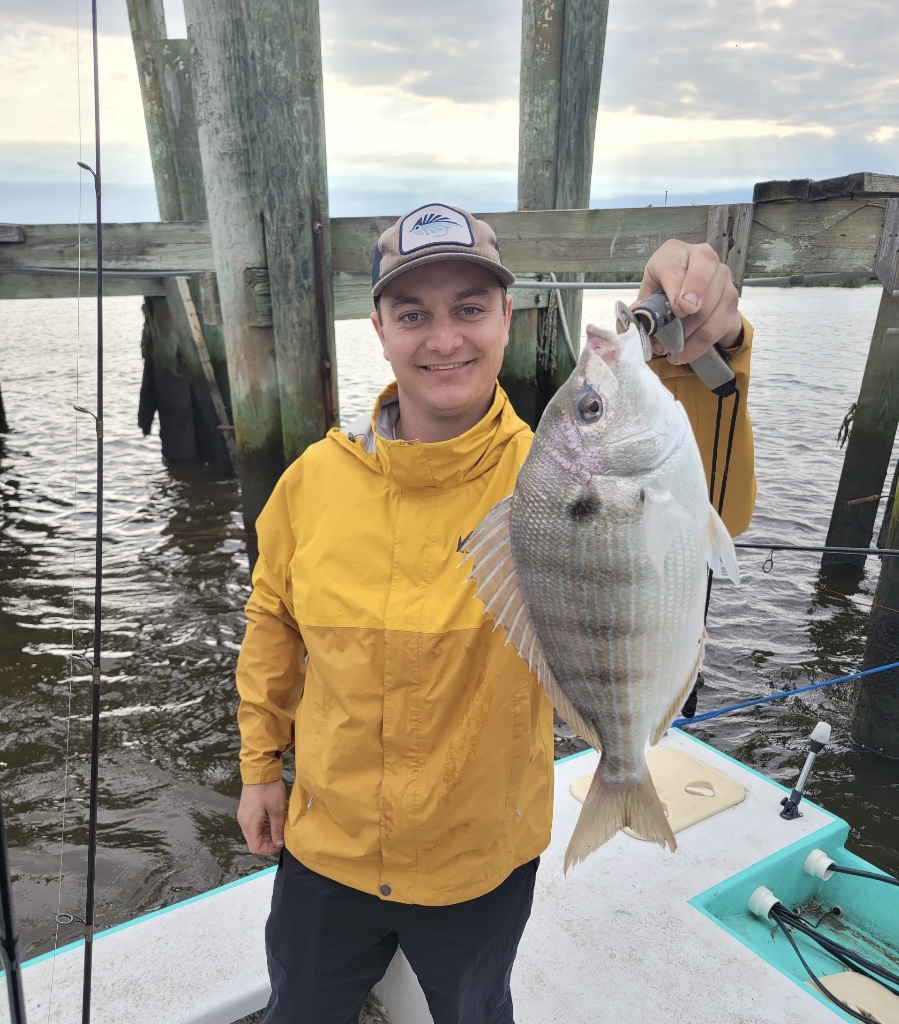 Brunswick, Ga.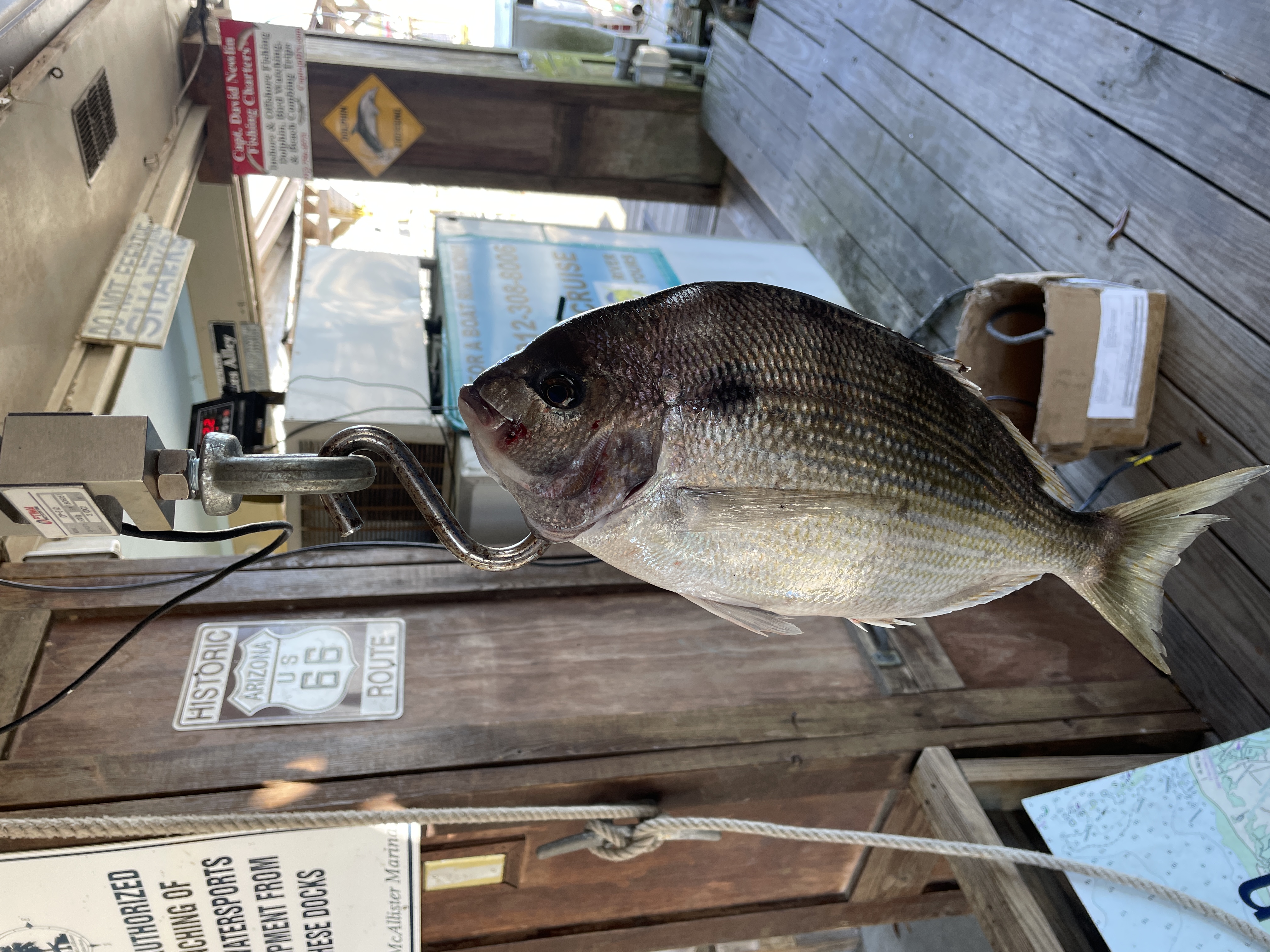 A Richmond Hill angler has set a new state saltwater game fish record for pinfish, the Georgia Department of Natural Resources (DNR) announced today.
Spencer N. Schutte, 27, caught a pinfish (Lagodon rhombiodes) weighing 2-pounds, 3.2-ounces and measuring 14 and a half inches total length in Kilkenny Creek in Bryan County on March 12. The catch was certified today by a committee of DNR biologists and staff, and beat the previous record of 1-pound, 14.5-ounches, set in 2017.
The worldwide record for pinfish is 3-pounds, 5-ounces, set in 1992 in Mississippi, according to the International Game Fish Association.
"It's definitely a good feeling to break that record that's stood for almost six years," said Schutte. "But the biggest thing is the Georgia waters. I know the last (men's record pinfish) was caught 40 miles offshore, so that goes to show there's plenty of opportunities to get out there, enjoy it, and do everything the Georgia waters have to offer."
Schutte's catch was weighed on certified scales at Fort McAllister Marina in Richmond Hill. This is the second standing record for pinfish to be weighed at Fort McAllister Marina in recent years, joining Nicole Starnes of Richmond Hill as the women's record holder with her 1-pound, 14.39-ounce pinfish from 2020.
Pinfish are a popular baitfish for recreational anglers in Georgia's saltwater estuaries and can be caught using a variety of methods such as baited hooks or artificial lures. Schutte was using live shrimp when he caught his record fish. Pinfish are known for their sharp spines and ability to steal bait from anglers.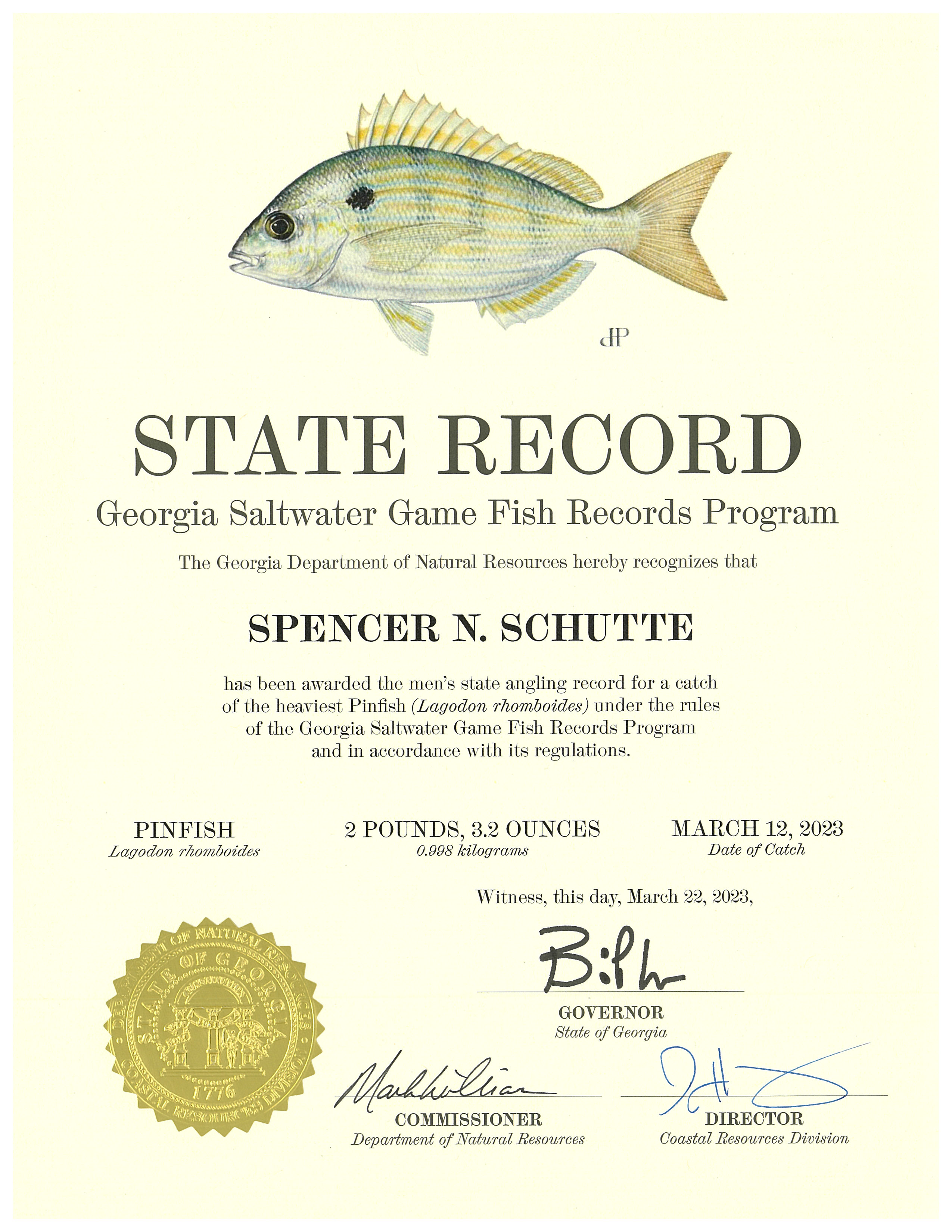 "Congratulations to Mr. Schutte on his impressive catch," said Tyler Jones, coordinator of the Georgia Saltwater Game Fish Records Program for DNR's Coastal Resources Division (CRD). "We encourage all anglers to follow the rules and regulations for fishing in Georgia, and to practice good stewardship of our natural resources, and most of all, have fun."
For his catch, Schutte will receive a certificate recognizing his achievement signed by Gov. Brian Kemp, DNR Commissioner Mark Williams, and CRD Director Doug Haymans. His name will be eligible to appear in the 2024 Georgia Sport Fishing Regulations Guide saltwater record page, and his name has been added to the state saltwater records list online at CoastalGaDNR.org/SaltwaterRecords.
Anglers in Georgia are required to have a valid recreational fishing license, free Saltwater Information Program permit, and to follow size and possession limits for various species. CRD encourages anglers who think they may have a state record to submit their catches for verification. State saltwater record rules and regulations can be found at CoastalGaDNR.org/SaltwaterRecords.
---
Contact:
Tyler Jones, public information officer
Coastal Resources Division
Georgia Department of Natural Resources
tyler.jones@dnr.ga.gov
912-262-3140