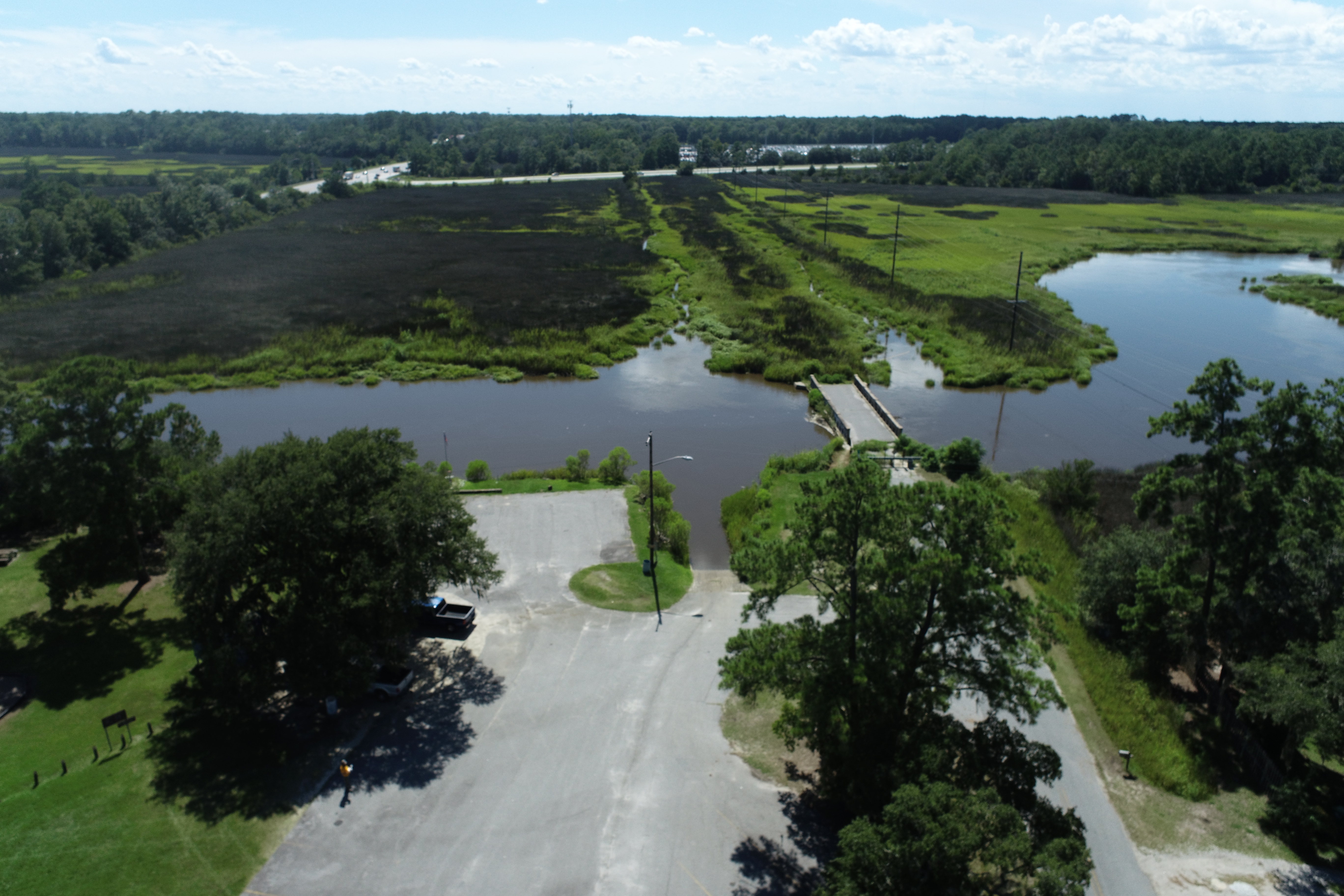 Driving Directions
Travel north on U.S. Highway 17 approximately 4.20 miles from the intersection of U.S. Highway 17 and GA State Route 204 (Abercorn Street, I-95 Exit 94). After the traffic light intersection with Dean Forest Road, look to your left for Salt Creek Road (past a couple of entrances to the park and adjacent building). Turn left off of U.S. Highway 17 onto Salt Creek Road, and left again at the first intersection, Silk Hope Road. Silk Hope Road dead-ends at the boat ramp parking lot. 
NOTE: ENTRANCE DIRECTLY INTO THE BOAT RAMP FROM U.S. HIGHWAY 17 IS NOT POSSIBLE DUE TO BARRIERS BETWEEN THE PARK AND BOAT RAMP PARKING LOT
---
Features:
Paved Ramp
Parking Paved
Community Park
Fishing Dock
---
Georgia Outdoor Map
The Georgia Outdoor Map is an online interactive map with all of the Department of Natural Resources owned or managed resources. Think of this as a "one-stop shop" for planning your next trip to a DNR location.