Men's Shark (Bull) Current Record
Name of Angler: Mark Noble
Hometown: St. Simons Island, Ga. 
Weight: 455 lbs.
Length:  11' 1"
Date of Catch: July 9, 1978
Bait or Lure Used: Pup shark
Type of Fishing: Private Boat
Location of Catch: Between buoys 1 & 2 St. Simons Channel
Name of Weigh Station: Golden Isles Marina
Disposition: Current record
Click here to download the application package.
---
Women's Shark (Bull) Current Record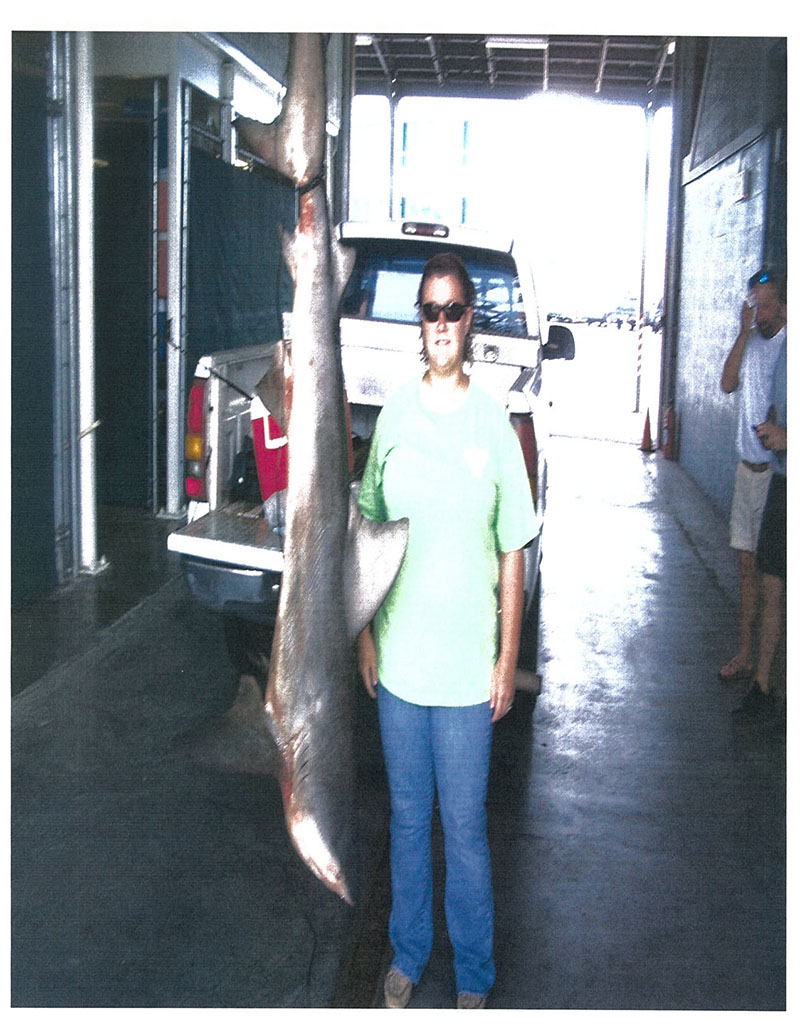 Name of Angler: Jennifer Swenson
Hometown: Jesup, Ga. 
Weight: 121 lbs. 9.0 oz.
Length:  78"
Date of Catch: July 23, 2011
Bait or Lure Used: Cownose stingray
Type of Fishing: Bottom fishing
Location of Catch: St. Simons Pier
Name of Weigh Station: GADNR-CRD
Disposition: Current record