Men's Shark (Lemon) Current Record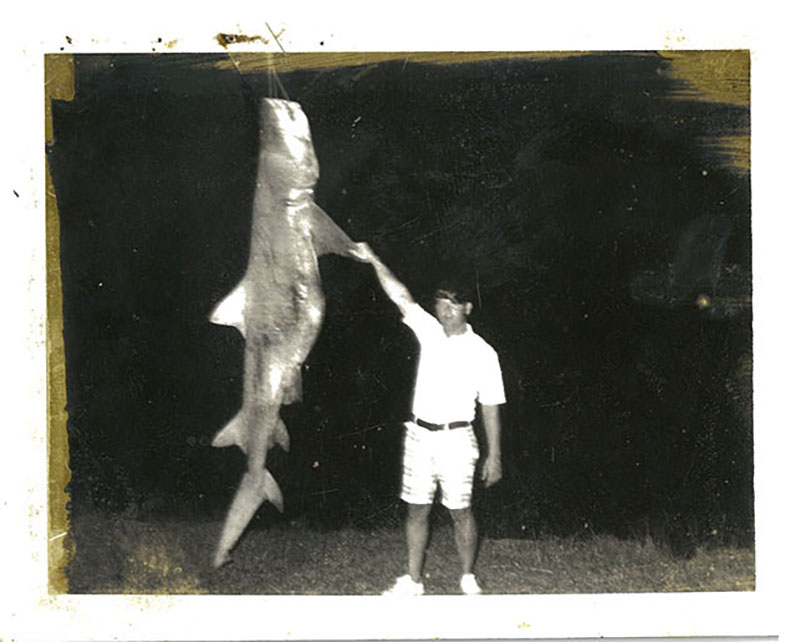 Name of Angler: Thomas Winslow
Hometown: Brunswick, Ga. 
Weight: 375 lbs.
Length:  9' 4"
Date of Catch: July 4, 1974
Bait or Lure Used: Mullet
Type of Fishing: Private Boat 
Location of Catch: St. Andrews Sound, 80' hole
Name of Weigh Station: Glynn Ice Company
Disposition: Current record
Click here to download the application package.
---
Women's Shark (Lemon) Current Record
Name of Angler: Deborah Carpenter
Hometown: Savannah, Ga. 
Weight: 322 lbs.
Length:  112"
Date of Catch: July 8, 2011
Bait or Lure Used: Bar Jack
Type of Fishing: Party or Charter Boat  ("Knot BS", Capt. Brad Stewart)
Location of Catch: South Channel of Savannah River at Cockspur Island
Name of Weigh Station: Lazaretto creek Seafood
Disposition: Current record