Men's Shark (Sand Tiger) Current Record
Name of Angler: Billy Castle
Hometown: Savannah, Ga. 
Weight: 290 lbs.
Length:  9' 6"
Date of Catch: May 14, 1977
Bait or Lure Used: Spanish Mackerel
Type of Fishing: Private Boat ("Shark Hunter", Capt. Daniel Owsley)
Location of Catch: 1 mile off Bradley Point, South Channel, Ossabaw Sound
Name of Weigh Station: Savannah Shark Hunters
Disposition: Current record
Click here to download the application package.
---
Women's Shark (Sand Tiger) Current Record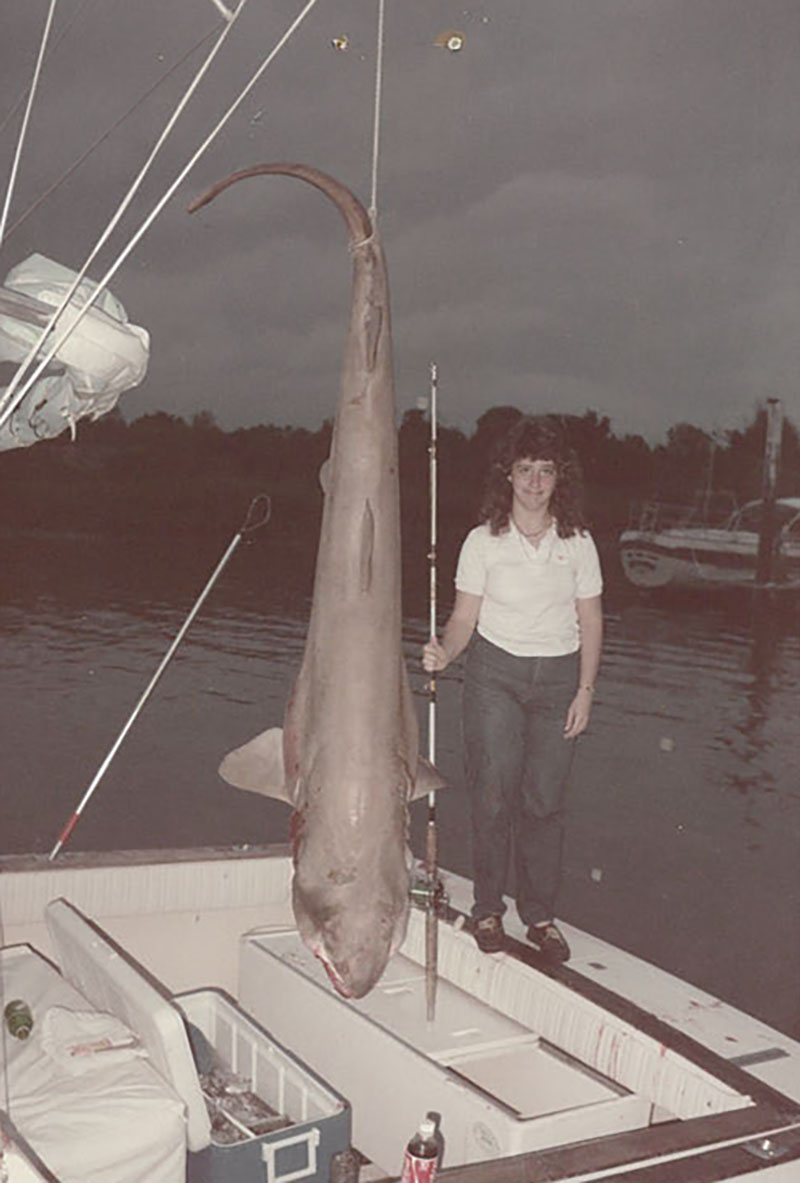 Name of Angler: Clara Adams
Hometown: Kathleen, Ga. 
Weight: 212 lbs 6 oz..
Length:  77"
Date of Catch: September 30, 1984
Type of Fishing: Party or Charter Boat ("Miss Judy Too", Capt. Judy Helmay)
Location of Catch: Buoy KC 
Name of Weigh Station: Savannah Yacht Club
Disposition: Current record