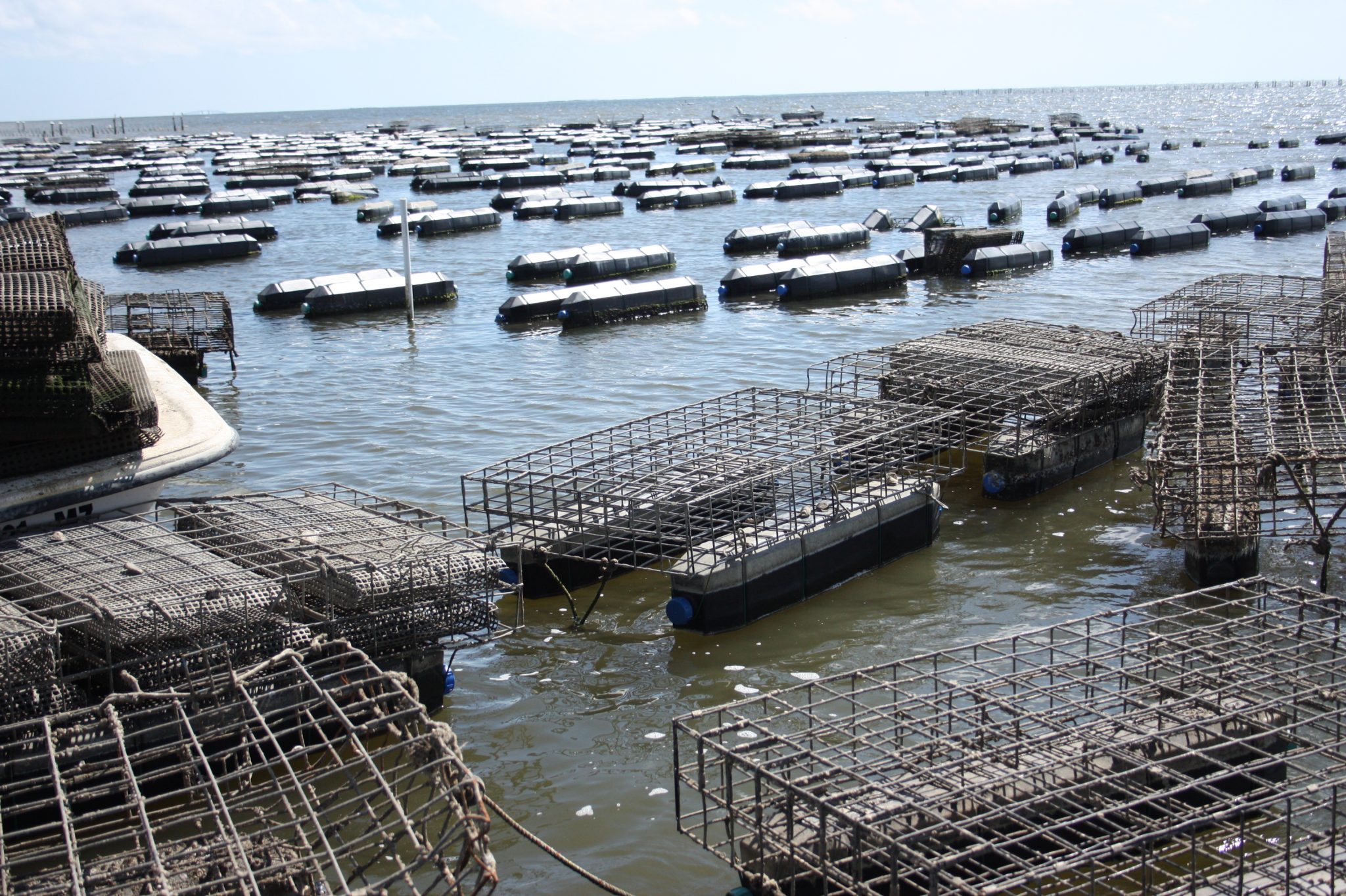 Brunswick, Ga.
The Georgia Department of Natural Resources (DNR) will host an online public meeting to receive input on a proposed mariculture zone for oyster farming in Chatham County at 5 pm. Tuesday, Nov. 16, 2021.
This virtual town hall will be held via Zoom video conference. DNR's Coastal Resources Division (CRD) will present an overview of the shellfish program, describe mariculture in subtidal leasing areas and provide examples of equipment that may be permitted in Georgia for the first time.
CRD seeks to classify a 28-acre mariculture zone in Bull River, near the mouth of Pa Cooper Creek. The mariculture zone would provide three 7.5-acre subtidal leases to qualified individuals. The upcoming virtual town hall meeting is an opportunity for the public to learn about this new-to-Georgia equipment and provide input on the location, size, and use of this proposed mariculture zone.
Subtidal mariculture involves the use of floating gear such as bags or cages that remain at the top of the water column while anchored to the bottom. This allows oysters to remain submerged in the part of the water column most suitable for their growth.
Many other states, including neighboring South Carolina and Florida, already use floating gear to farm oysters in estuaries. Under Georgia law signed in 2019, qualified individuals may lease subtidal water bottoms from the state to raise oysters for commercial production.
To participate in the town hall, visit the case-sensitive URL https://bit.ly/3DnFO2L and click "Launch Meeting." Participants will need to have the free Zoom software installed on their computer to participate. To download the software, visit the link above and click "Download Now."
If you are prompted to enter a Meeting ID, use "812 1418 4349" and Passcode "108282."
Please note: The meeting ID was updated Nov. 16 prior to the meeting to due a technical difficulty. Please use the meeting ID and passcode above.
Discussion will begin at 5 p.m., and virtual attendees can log into the meeting up to 15 minutes early.
An informational video for the public meeting is available for viewing now at CoastalGaDNR.org/ShellfishComments along with more information on how to provide comments or feedback for those unable to attend the public meeting. Written comments will be accepted until 4:30 p.m. Nov. 30, 2021.
Anyone with questions may contact CRD's Tyler Jones at 912-262-3140 or tyler.jones@dnr.ga.gov. Information on commercial shellfish leasing opportunities is available at CoastalGaDNR.org/CommercialShellfishHarvest.