Men's Sheepshead Current Record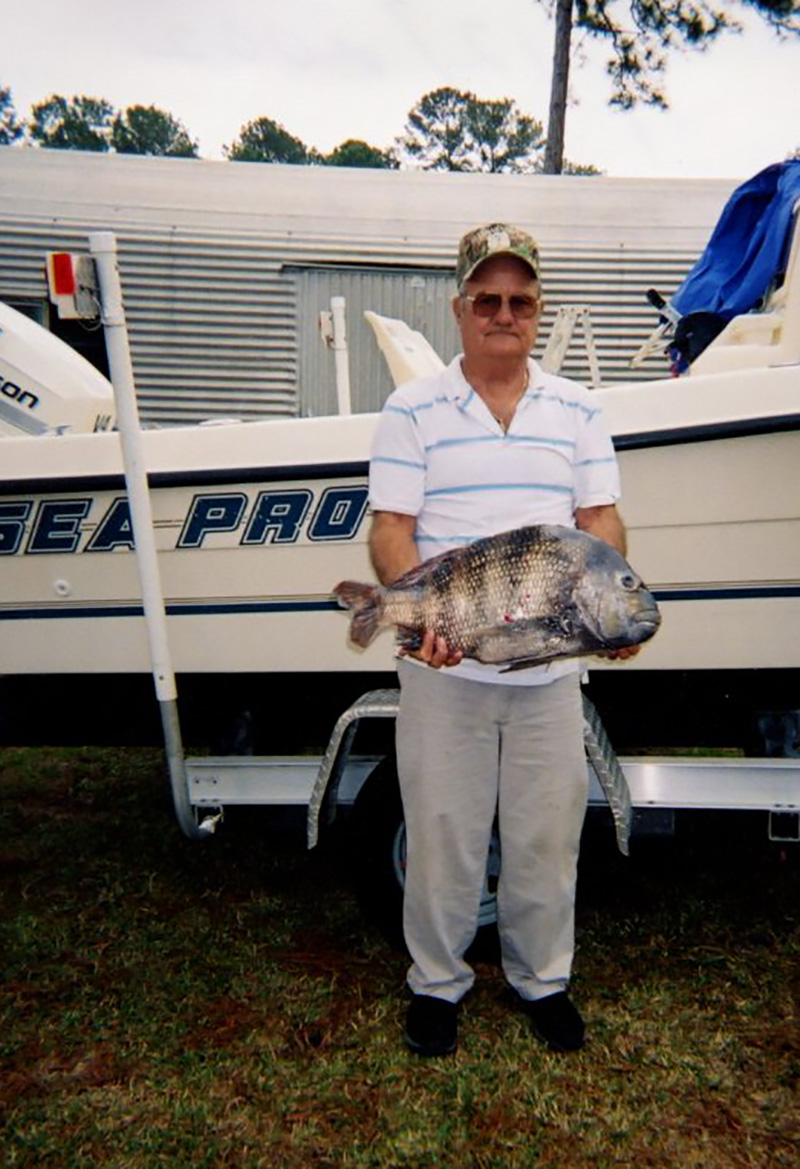 Name of Angler: Ralph White
Hometown: Rincon, Ga. 
Weight: 14 lb. 4 oz.
Total Length: 26 inches
Date of Catch: March 3, 2002
Bait or Lure Used: Fiddler Crab
Type of Fishing: Private Boat (Unnamed)
Location of Catch: Delegal Creek
Name of Weigh Station: Rincon Seafood Inc, Rincon, Ga.
Disposition: Current record
Click here to download the original application.
---
Women's Sheepshead Current Record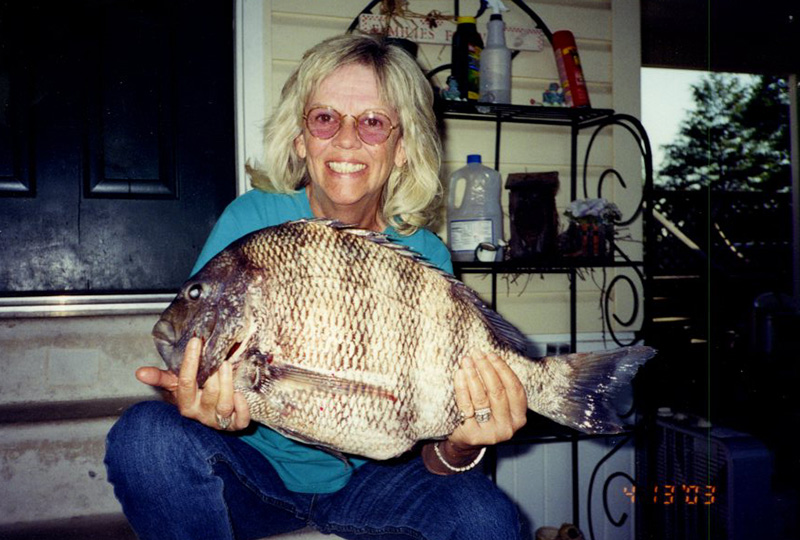 Name of Angler: Linda Carroll
Hometown: Waycross, Ga. 
Weight: 12lb. 9 oz.
Total Length: 24 and 5/8 inches
Date of Catch: April 13, 2003
Bait or Lure Used: Fiddler Crab
Type of Fishing: Private Boat
Location of Catch: Reef A
Name of Weigh Station: Winn Dixie, St Simons Island
Disposition: Current record