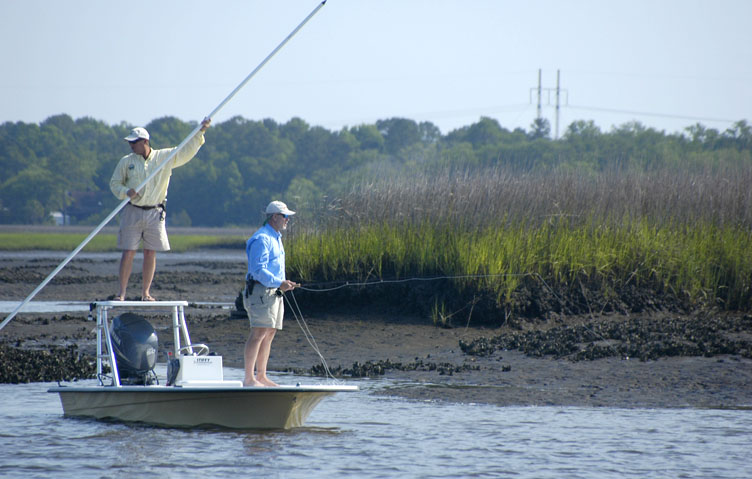 Georgia DNR Coastal Resources Division has released the results of the 2017 Saltwater Angler and Guide Survey. The recently completed telephone and online survey was conducted among licensed Georgia resident saltwater anglers and guides to determine participation in various types of fishing, satisfaction levels and attitudes toward CRD management of red drum and spotted seatrout.
"We spend thousands of man-hours each year doing surveys of the saltwater fish populations that provide angling opportunities. Periodically, we need to take the pulse of the fishing community to determine if we are striking a good balance between conservation and angler satisfaction," explained Doug Haymans, director of the Coastal Resources Division, within the Georgia Department of Natural Resources.
During late 2017, CRD contracted with an independent research company, Responsive Management, to sample Georgia residents possessing a Saltwater Information Program (SIP) permit. Since January 2013, anyone who holds a Georgia fishing license and fishes in saltwater needs this free annual permit. Having the SIP permit database allowed DNR to survey anglers and, through their participation, better manage Georgia's saltwater fisheries. All licensed resident saltwater fishing guides were also invited to participate in the survey. 
According to Survey results, the top reason anglers said they participate in saltwater fishing is 'for relaxation' (79%) or 'to be with family and friends' (76%). A large majority of participating anglers (87%) and guides (81%) are satisfied with saltwater fishing in Georgia inshore and nearshore waters.
To view a summary of the survey and/or download the entire report click the following link Saltwater Angler and Guide Survey
For questions, contact kathy.knowlton@dnr.ga.gov or (912) 264-7218.