Men's Current Little Tunny Record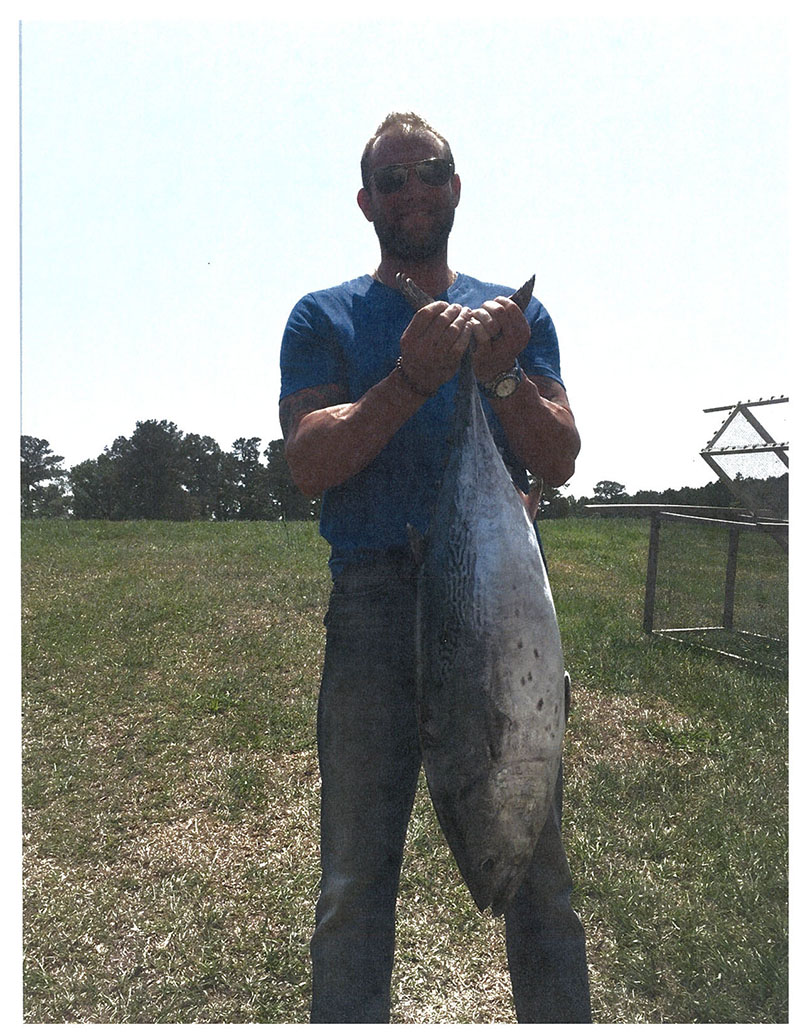 Name of Angler: Dusty Blackburn
Hometown: Fleming, Ga. 
Weight: 22 lb. 1 oz.
Total Length: 34.75 inches
Date of Catch: April 27, 2017
Bait or Lure Used: Ballyhoo
Type of Fishing: Trolling
Location of Catch: Gulf Stream, 70 nautical miles east of Ossabaw Island
Name of Boat: Hatta Dream (Capt. Kyle Christiensen)
Name of Weigh Station: Georgia Department of Natural Resources, Richmond Hill Hatchery, Richmond Hill, Ga. (Certified scales)
Disposition: Current record
Click here to download the original application.
---
Women's Current Little Tunny Record
There is currently no women's record.