Men's Current Mutton Snapper Record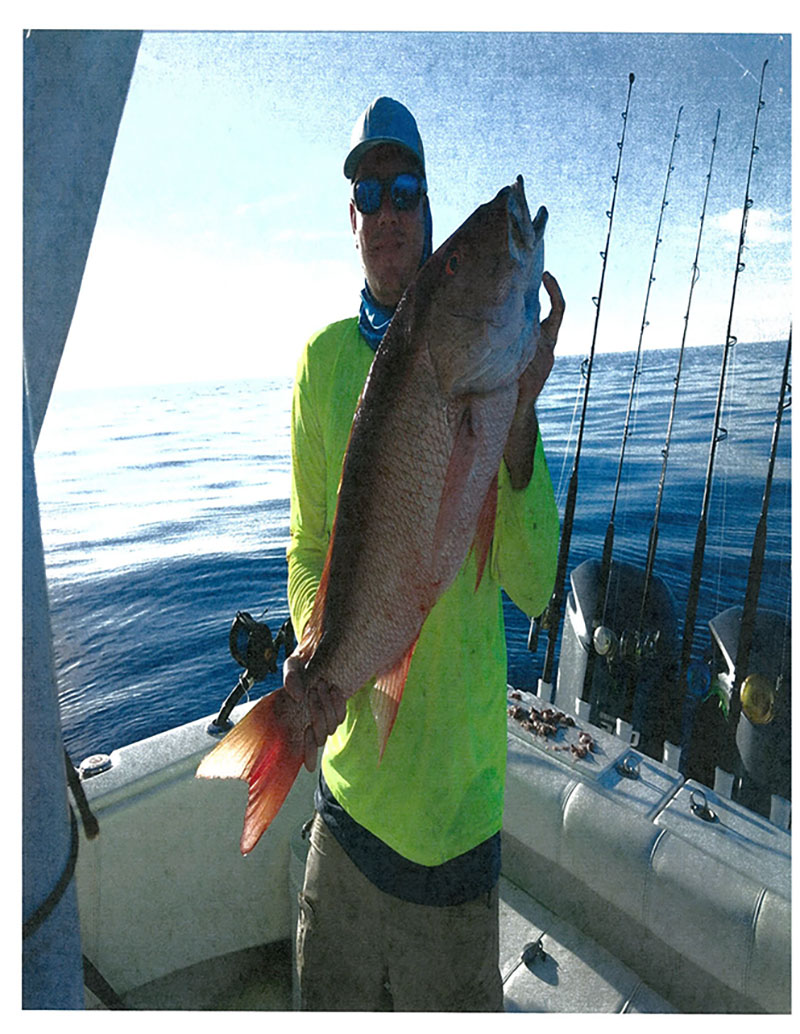 Name of Angler: Benjamin Lewis
Hometown: Kingsland, Ga. 
Weight: 18 lb. 6.56 oz.
Total Length: 34 inches
Date of Catch: June 30, 2019
Bait or Lure Used: Cut Squid
Type of Fishing: Bottom Fishing
Location of Catch: 8 miles each of Navy Tower R4
Name of Boat: Fishslaya Deuce (Capt. Bruce Bartlett)
Name of Weigh Station: Winn-Dixie Store 166, Kingsland, Ga. (Certified scales)
Disposition: Current record
Click here to download the original application.
---
Women's Current Mutton Snapper Record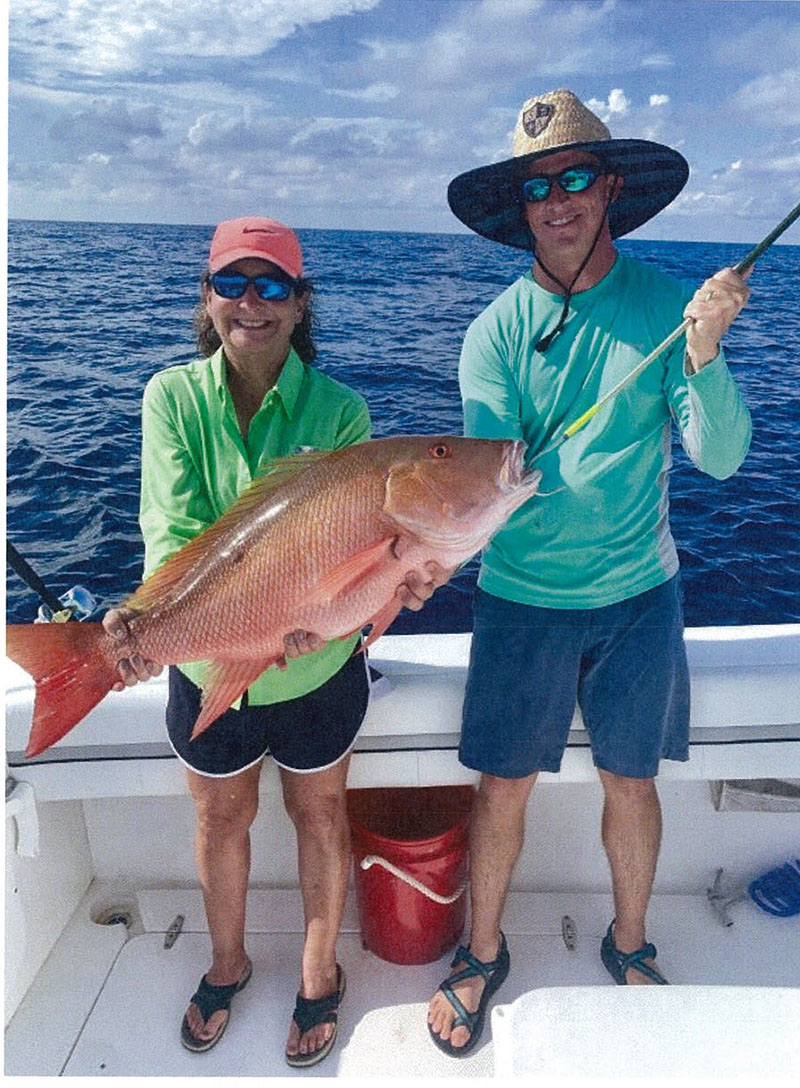 Name of Angler: Janet Monroe
Hometown: St. Marys, Ga. 
Weight: 18 lb. 9.92 oz.
Total Length: 30 inches
Date of Catch: August 4, 2019
Bait or Lure Used: Live Grunt
Type of Fishing: Bottom Fishing
Location of Catch: 60 miles east of St. Marys
Name of Weigh Station: Georgia Department of Natural Resources, Brunswick, Ga. (Certified scales)
Disposition: Current record