Men's Current Tarpon Record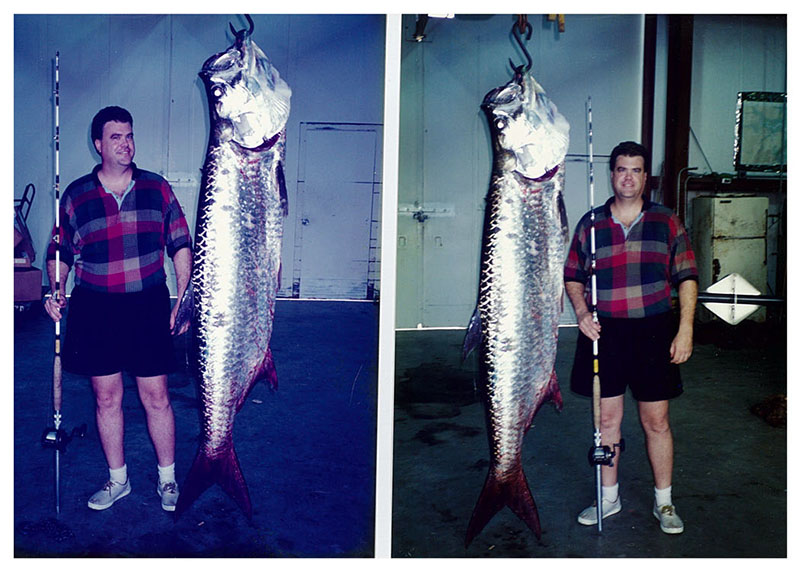 Name of Angler: Christopher Charles Edwards
Hometown: Griffen, Ga. 
Weight: 161 lb. 0 oz.
Total Length: 76.5 inches
Date of Catch: July30, 1995
Bait or Lure Used: Live mullet
Type of Fishing: Casting
Location of Catch: Marker R218, Buttermilk Sound
Name of Weigh Station: Georgia Department of Natural Resources, Brunswick, Ga. (Certified scales)
Disposition: Current record
Click here to download the original application.
---
Women's Current Tarpon Record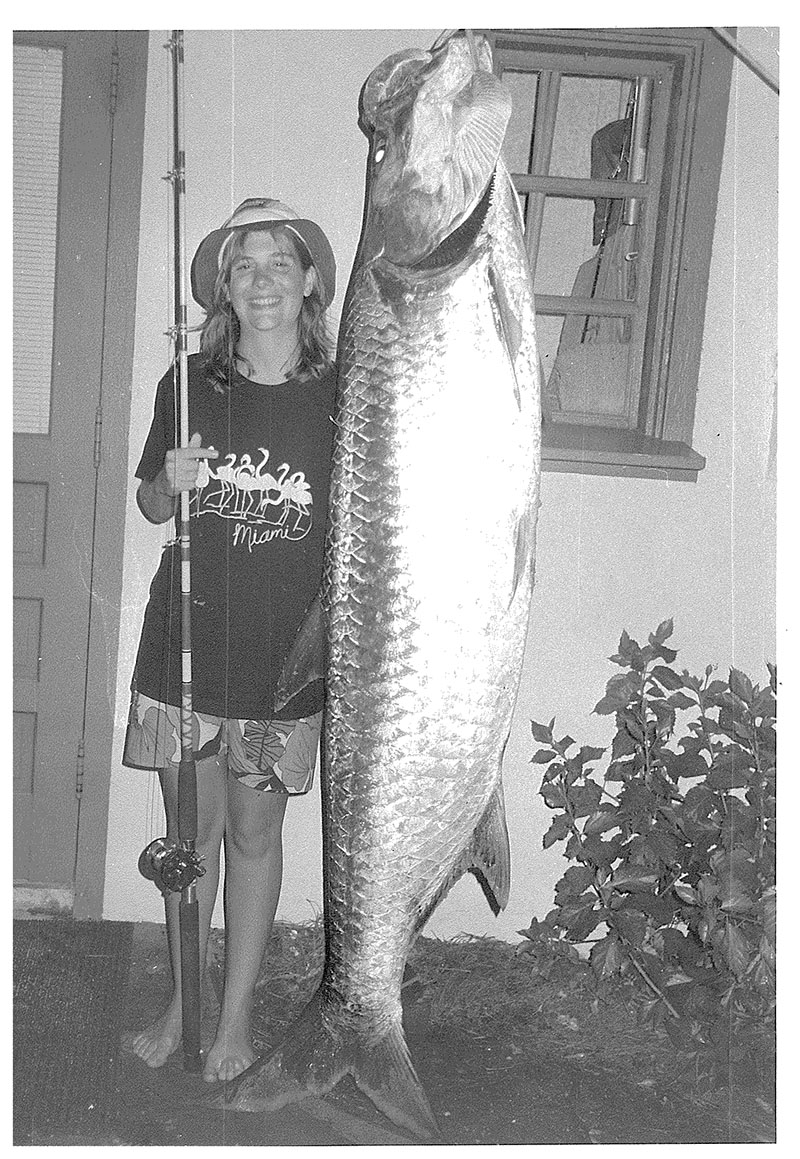 Name of Angler: Wendy Anne Mead
Hometown: St. Simons Island, Ga. 
Weight: 139 lb. 0 oz.
Total Length: 81 inches
Date of Catch: August 18, 1986
Bait or Lure Used: Frozen Mullet
Type of Fishing: Surfcasting
Location of Catch: Gould's Inlet
Name of Boat: SS Wendy Anne (Capt. Steve Arbo)
Name of Weigh Station: Georgia Department of Natural Resources, Brunswick, Ga. (Certified scales)
Disposition: Current record