Georgia Sound News & Notes archived
Archived Georgia Sound News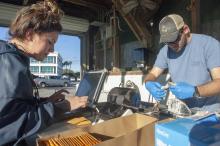 Since Decemeber 2003, Donna McDowell has overseen the Age and Growth Laboratory at CRD. In her career, she's analyzed tens of thousands of fish ear-bones, called "otoliths." By examining the samples under a microscope, McDowell can count the rings in the bones and determine the fish's age, much like counting tree rings. 
---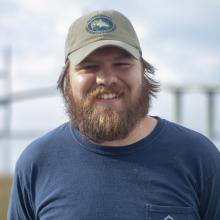 Cameron Brinton deals with some heavy stuff in his job -- literally. 
    As a marine biologist with the Habitat Enhancement and Restoration Unit of the Georgia Department of Natural Resources' Coastal Resources Division, he helps with the upkeep and creation of artificial reefs off Georgia's coast. Part of his job is to find post-industrial materials like concrete culverts and massive pieces of metal that can be used for fish habitats. 
---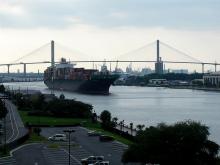 Join us for a Brownbag Lunch and Learn Series
When: Jan. 7, 2019, 12 p.m. 
Where: Susan Shipman Environmental Learning Center - Northeast corner of the parking lot
This months topic: Tidal Reach in the Savannah River
---